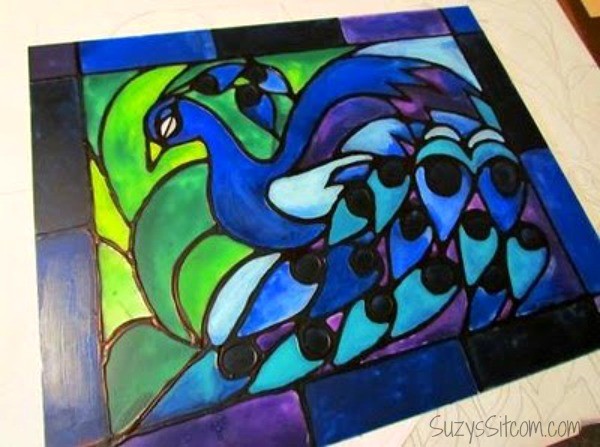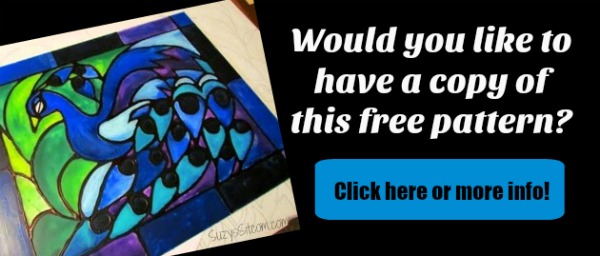 Faux Stained Glass Peacock
This post contains affiliate links to Amazon.
For this project I used:
One framed picture covered with glass
One bottle of white glue
One bottle of clear glue
Acrylic paints
Black Sharpie pen
Craft Blade
Super Glue
Peacock pattern (or page from a coloring book)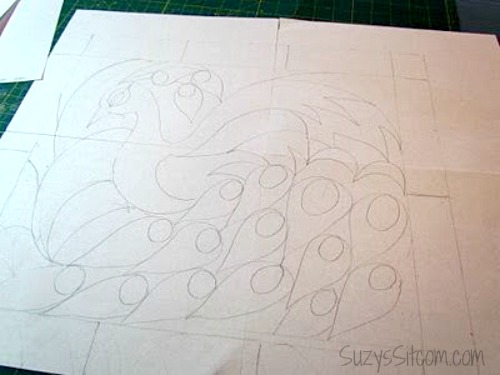 Start by drawing out your pattern in the same size as your sheet of glass.  I love the color blue and lately, I have been drawing peacocks.  Why?  I have no idea, but they are being incorporated in several projects this month.
I checked the Chinese calendar to see if maybe this was the year of the peacock, and it turned out to be the year of the rabbit.  So apparently, I'm just kinda weird.  But peacock it is.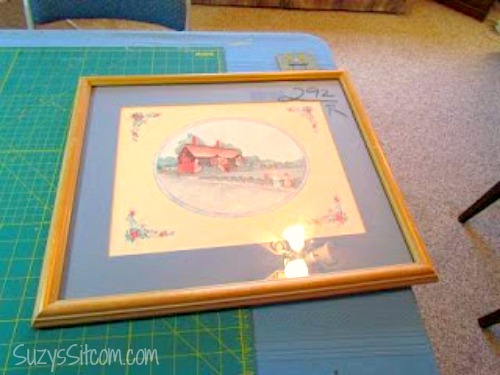 I took my thrift store find apart, and set aside the frame for later.  Spray the glass with clear acrylic spray.  This is important as it gives the paint and glue something to adhere to.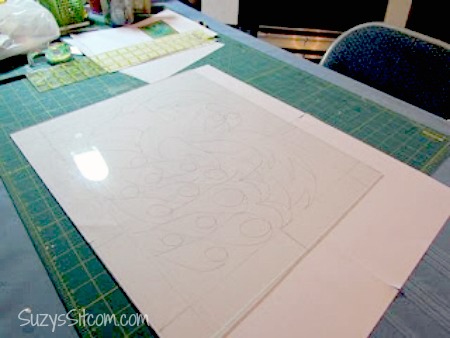 Lay the sheet of glass over the pattern.
Ready for the next step?  Click here to continue!