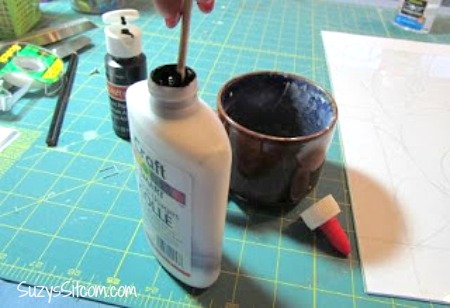 How to make the leading!
Take the bottle of white glue and dump just a small bit out so that there is room to add color to it.  Add about a teaspoon of black acrylic paint and stir it with a wooden dowel.  Add enough black paint to make a solid color.  You will be surprised, but it doesn't take a ton of paint to change your white glue to black.  Then put the glue nozzle back on.  The glue is now ready for the next step.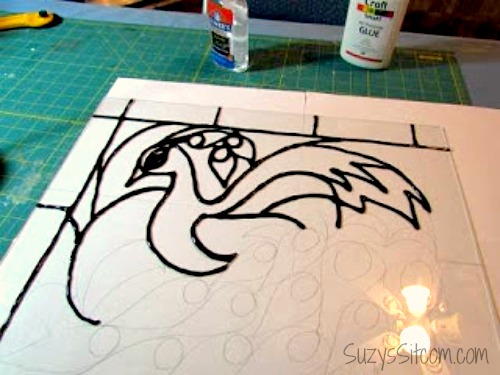 Carefully squeeze the glue onto the glass, following the lines of your pattern.  Try not to have shaky hand syndrome like I do, but even if you do, it can be fixed.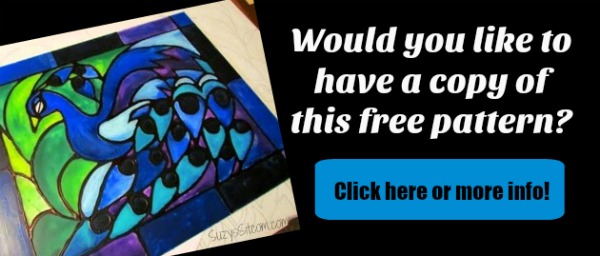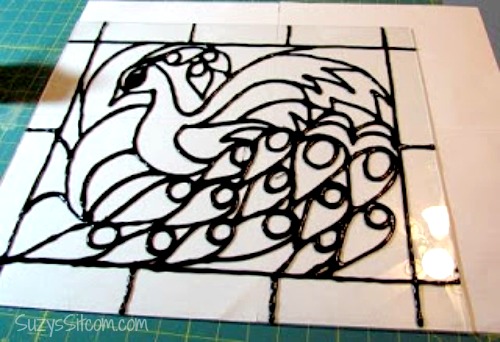 Once all of the lines have been drawn in, allow it to sit overnight to dry completely.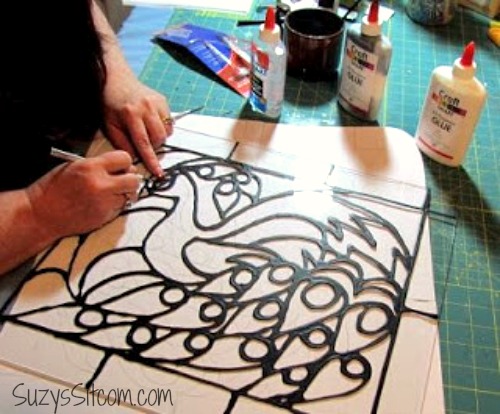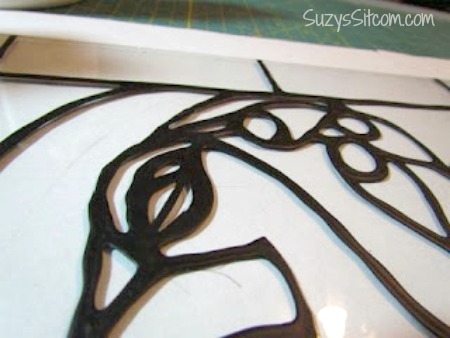 Once it is dry, you can go over it with a craft blade and correct any shaky lines or errors.
Ready to add color?  Click here to continue!