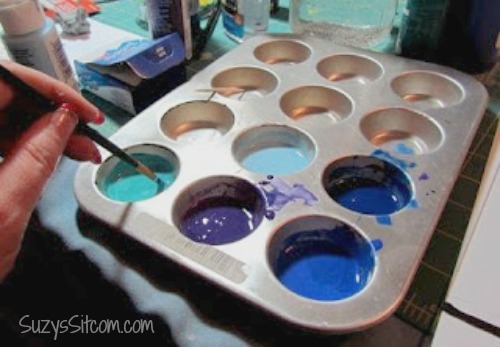 Adding color to your Faux Stained Glass project:
For the next step, use a small muffin tin to mix up your colors.  Use about a tablespoon of clear glue to one or two drops of acrylic paint.  You will be surprised at how easy it is to add pigment to clear glue.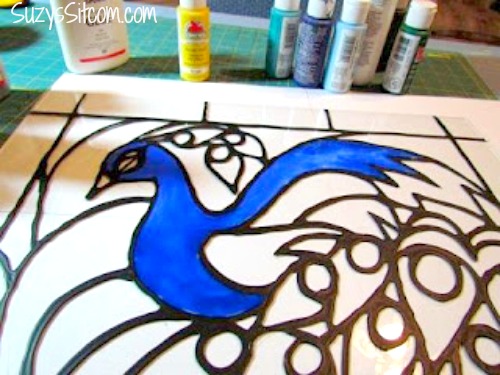 Use a blunt paintbrush and add your colors where you want them.  Put it on thickly and be sure to get your colored glue all the way up to the edges of the black lines.  Take your time and if you see any air bubbles in the glue, use a toothpick to pop them.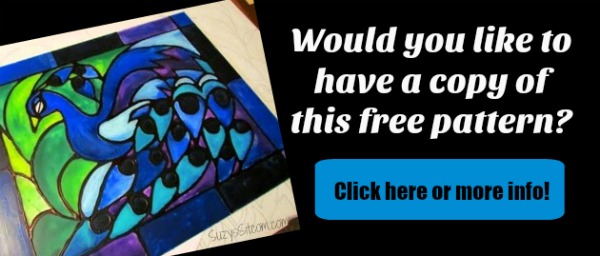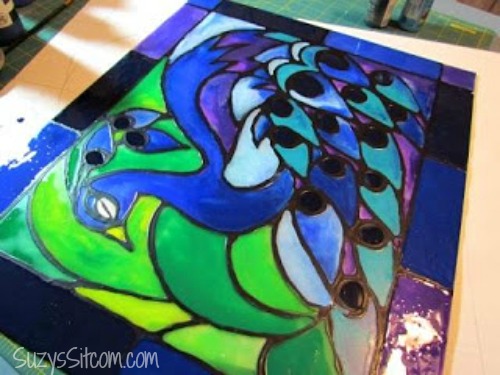 For a variegated marbled look, add a color to each side of a section and push them together with your brush, mixing them in the middle.  Allow the entire project to dry overnight.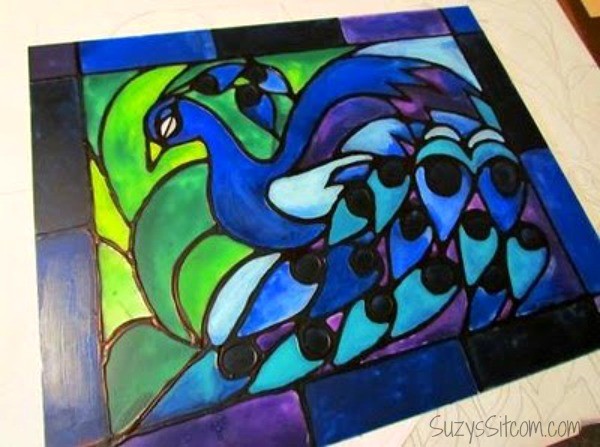 The final step is to do some touch-up with the sharpie pen on the leading where paint may be overlapped.  If you are neat to begin with, you might be able to skip this step.  I'm not neat.  So my friend, the sharpie, was put to use.
I painted the frame a deep blue and re-framed the glass.  This can sit in a windowsill where the sunlight can shine through, or you can hang it on a wall.  Either way, it turns out pretty decent and costs just pennies.  And looks just as good as those expensive stained glass paints that you can buy at the craft store. Edited: One suggestion for this project is to finish it with a coat of clear acrylic spray sealant in order to protect it.
Want the full size pattern?
Be sure to visit Suzy's Sitcom Store
 
Love to Craft?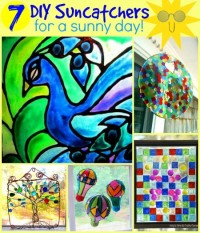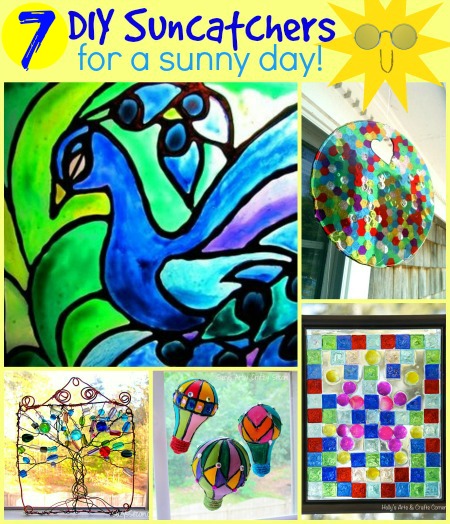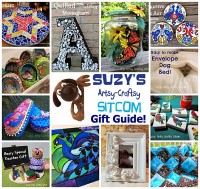 You might also enjoy my 7 DIY Suncatchers post and my Sitcom Handmade Gift Guide with tons of free and original craft ideas!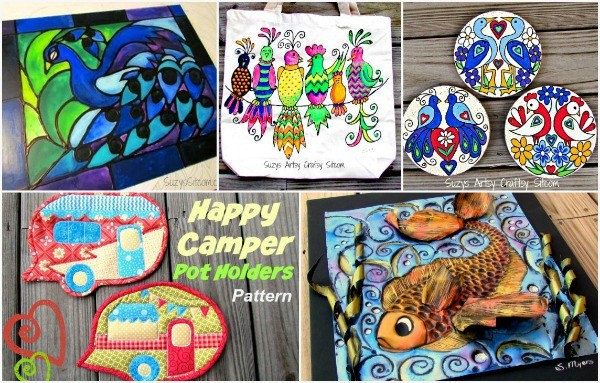 For over 200 crafty tutorials for all ages, visit my Tutorial Page!