Our photography challenge theme this week is Botany- the study of plants.  Seems that looking through all my recent photos, I seem to have a theme of weather, landscapes or plants.  So, suffice it to say, I had a few photos to choose from.  This particular photo was taken this past Fall of an Ornamental Cabbage that I happened to run across at the garden center.  I'd love to tell you that I bought it and planted it in my yard, but it remained at the garden center for someone a bit more adept than I am in the garden.  I'm sure that it is currently living happily in somebody's yard somewhere, thankful for the second chance I gave it.
So how did you do?
Email your "Botany" photo submissions to me!  Check out the Submission Guidelines.  I will post your photos here along with any information that you would like to include.  If you have a website, feel free to add a link to your site!  I will be taking "Botany" submissions all week!
Our theme for next week is "Landscape".  See the information at the bottom of the post for details!
Photo Submissions
My hibiscus bloomed right next to the Japanese maple.  I enjoy the depth of colors in this picture.  I love spring….I actually like to quilt – and am inspired by the colors in my garden.  My blog started as a quilting blog.  
Since I also teach math, I added a feature to inspire young minds to love math.  Right.  I wish.  I wanted to appeal to Moms everywhere, especially homeschool Moms who have to motivate kids all day everyday.  I love math, so Mom doesn't have to.  My blog includes this feature in a tab called "This is Math?".  It's not earth-shattering math.  It's just little ideas that will accumulate over time to expose kids to math ideas.~ Cathy- Cut It Straight
First photo: The "Indian Blanket" was approved as Oklahoma's official state wildflower in 1986. The lovely red flowers with yellow tipped petals bloom along Oklahoma's roadsides from May to August. Photo taken on Lera Drive Weatherford, Oklahoma.
Second photo: Pink heirloom rose bush is located in a patch of concrete in the front of Lockstone Funeral Home, Weatherford, Oklahoma. This rose bush is amazing to have survived and the blooms smell so sweet.
Third photo: Milkweed about ready to blow in the wind and spread it's seed. Photo taken in Weatherford, Oklahoma.~ Brenda Williams- Weatherford, OK – Cats, Kids and Crafts
These are the photos this week, the broad beans are from my garden created by my husband. The plant is in the backyard of my neighbor. ~ Cecilia 
Hi! I just saw your photo contest and though I'd send a few things for you to check out! One of 150(!) we planted in our front yard it got to be the star of it's own post with several closeups. ~Alecia Horner- ChickenScratchNY.com

The first peach blossoms are always so pretty here in Florida!~ Barbara Hinote

The squash blossoms were on a refrigerated shelf at the local Greens market. They're so symbolic of a woman deemed "past her prime"—such a near-sighted label. They inspired me to blog about my experience of being traded in by my dance partner for a girl half my age: http://scrollwork.blogspot.com/2011/08/redemption-at-grocery-take-back-your.html
The morning glory was from my first packet of seeds that ever survived enough to bloom.
Decay: The leaf reminds me of the dignity accorded the aged in Asian cultures such as mine (I'm Filipino.)~Scrollwork- Central Valley, CA- www.scrollwork.blogspot.com
The red and yellow columbine was taken at a The Little Red Schoolhouse, a local nature center here in the south suburbs of Chicago.  The blue delphinium are growing off the end of my patio, and the pink azaleas are in the back corner of my yard.~ Janet Meyer
Here's two pictures that I took of our Magnolia tree about a month ago when we had a little 'heat wave'.  We don't usually get to enjoy the full bloom on the tree, usually about half the tree blooms and then gets frosted and turns brown, but since it was record breaking warm here for two weeks, the WHOLE tree bloomed and it was beautiful! This was taken in Mid-Michigan.  My name is Lynn, and my blog is  http://mommyontheedgeof.blogspot.com/  
Next weeks challenge is 'Landscape'!
If you are like me, I bet you take a bunch of landscape photos.  See what you can come up with that is unusual or eye-catching and meet me back here next week!  Want a few ideas?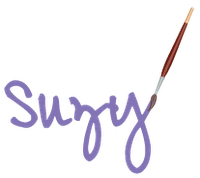 Don't miss an episode!  You can subscribe to The Sitcom by Email!