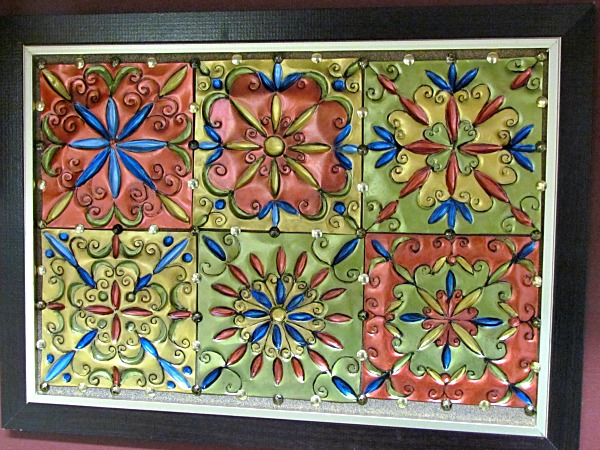 This post contains affiliate links from Amazon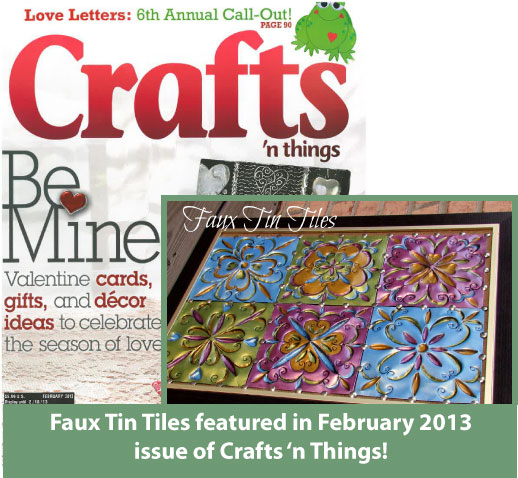 For this project I used:
2 disposable aluminum cookie sheets
Free patterns from my pattern page*
A knitting needle
Paintbrush
Various metallic acrylic paints
Spray primer (or for a different look, use black spray primer!)
A cork bulletin board
Thumb tacks
Are you new to the Sitcom?  Be sure to check out my Frequently Asked Questions Page!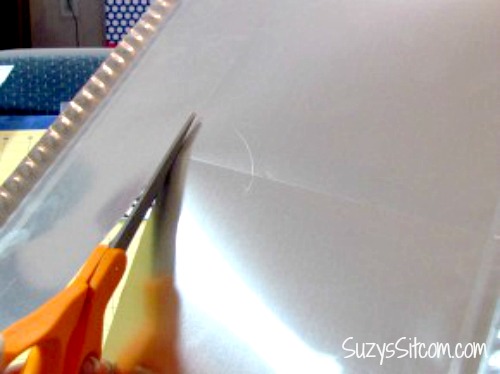 Begin by measuring out and cutting (3 ea.) 7″ squares from each cookie sheet.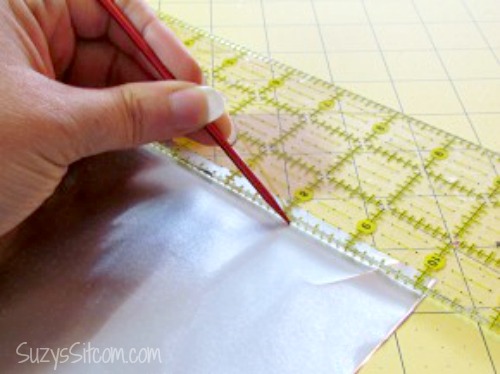 Use a ruler to measure them and mark the cookie sheet by pressing a knitting needle along the ruler, then simply cut them out with scissors.  Take the ruler and score 1/4″ from all four sides of your square using the knitting needle.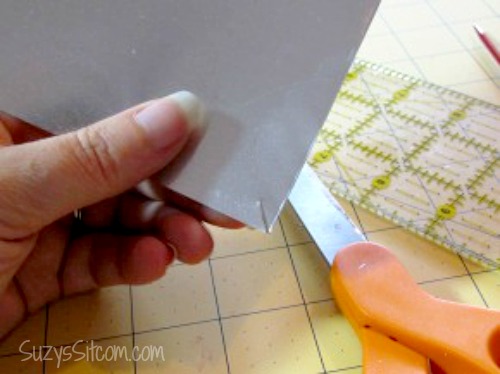 Use the scissors to clip a notch in each corner.
Fold the metal over carefully along your scored seam.  This will create a smooth finished edge for each tile.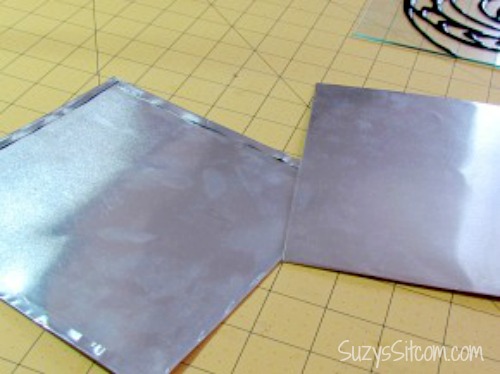 Print out the patterns.
Click here to find out how to easily emboss the pattern!