Here is another example of a different color scheme using a different set of patterns.  All twelve patterns are available FREE here!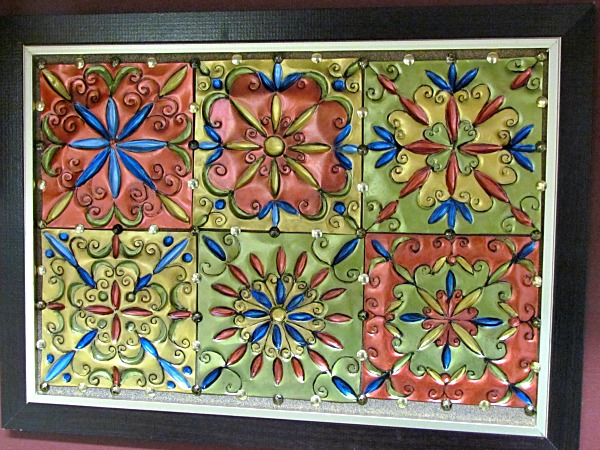 Other disposable cookie sheet ideas include:
Faux Punched Tin
Enchanted Fish
Sleeping Mermaid
And if you love free patterns, I'm currently offering 5 other popular patterns from the Sitcom for new subscribers.

Are you new to the Sitcom?  Be sure to check out my Frequently Asked Questions Page!
For over 200 crafty tutorials for all ages, visit my Tutorial Page!