Welcome to another Monday Etsy Madness!  Today, our theme is sailboats.  Because on a dreary Monday morning, I am desperately wanting to be somewhere else…maybe in a sailboat.  Awesome.  So come see what I found!
Sailboat Shower Invitations (Set of 12)– Stitches and Scraps– Sammie from Alvin, TX
Start your boat themed baby shower off with handmade invitations. The color of papers and ribbon are totally up to you. They can customize them to fit your shower theme and style. Cards measure 5.5″ x 4.25″ and come with envelopes.  This is a set of 12 invitations. Sailboat and scallops are diecuts.  Knotted gingham ribbon accents the sailboat focal point.  All edges are inked.  A small tag can be attached at the knot. Tag could ready "baby", a name, or party date.  Inside of card is computer printed with party information specified by you. $30.00
Dark Turquoise Stained Glass Sail Boat– Glassquirks- Sharen from Victoria, Canada
This lovely dark turquoise stained glass sail boat has been carefully handcrafted from wispy stained glass so that the sails look like they are blowing in the wind. They handcrafted all the little details like the helm from copper wire that was bent and then soldered together. It is solidly constructed and sturdy as well, no rocking, but will stand on its own. This little boat will beautify your sea themed room, add that final touch, and would be the perfect gift for the nautically inclined. It can be displayed on a piece of cut mirror, as if on a lake. It looks great in front of a mirror in the bathroom, or any room really! A good conversation piece.  The little boat is 4 1/2″ long, 71/2″ tall and 2 1/2″ wide. $45.23 USD
Sailboats Magnetic Clothespins (Set of 4)– Sugar and Paint- Liza from Bend, OR
This set of painted clothespins would be so cute in a baby boys room. Clip them onto a ribbon and hang photos, small toys or just about anything over a changing table. Fun magnets at the summer beach house too!  Can be used as: a thank you gift a or teacher gift, to hang children's artwork, holiday cards, or photos on a ribbon, organize your calendar, desk area or locker, clip a gift card onto a wrapped package, seal an opened chip bag, clip onto a place card at a dinner setting, hand out clipped to party favor bags…the possibilities are endless! This is a set of 4 clothespins that have a single yet strong magnet glued to the back. They are actual 3 1/4 inch wooden clothespins, hand painted, front and back, and finished with many coats of varathane for a shiny and durable finish. $10.00
Love Boat E-Pattern– Il Mondo Delle Nuvole–  Ivana from Parma, Italy
A boat trip … with two cats in love.  Her e-patterns are written in Italian, but include step by step images of the project and are very simple to understand. This is an e- pattern that can be email to you. $6.00
Wire Wrapped Boat Necklace– Karisma by Kara– Kara from Greenville, SC
She crafted this piece by first building a frame out of a thick gauge of copper wire, and then weaved silver wire onto the frame. Three small turquoise stones have been wire wrapped securely onto the front. The pendant measures approximatley 3″ wide. Each piece is uniquely different and size may vary a bit. Hangs on a brown deerskin lace cord and features a hand forged copper toggle clasp. 17″ but can be made longer or shorter upon request. Include length when ordering. $39.00
Indian Paisley Boat Bowl– Creative with Clay– Charan from Federal Way, WA
Looking for an elegant serving bowl? then this is it.  These are handbuilt with slabs and decorated with unique paisley texture inspired by Indian fabrics and embroidery patterns from India. This listing is for one bowl in the Honey Gold glaze. The patterns vary from piece to piece making each piece very unique. Dimensions: 8″W x 5″D X 2″H. Food, Dishwasher, microwave safe. $39.00
Personalized Boat Sign– Stacey Foster from Castle Rock, CO
This "Jake" name sign is super great for a little boys room- perfect boy colors and personalized just right. I love that these make a special addition to a space or an exciting one-of-a-kind gift to give to a sweet someone!  Just send in the name and she will make a personalized sign for you!  Measures 6′ x 12″. $30.00
Sail Boat Wall Quilt Kit– Donna Burkholder from Laurel, DE
Kit includes pattern, instructions and all the fabrics needed to finish the quilt top. This pattern was designed by her sister, Ruth Witmer. The background fabrics were hand dyed.  The finished quilt size is 13 1/2″ x 17″.  $20.00
Fire Lake Soap– Soap Garden– Denise from Mayville, WI
This bar of soap reminds me of a summer day spend at our favorite lake. Made with shea butter soap, this is a great moisturizing bar. They have added flecks of sea weed to the bottom layer whitch acts as a natural rich emollient and is mildly exfoliating. Sea weed also contains many minerals and amino acids. The fragrances used in this bar are Water Lily, Sea Moss, and Seaspray Ozone. This listing is for one bar of soap but more are available.  This is a handcrafted, hand-cut bar of glycerin soap. Bars weight 5 ounces.  $6.00
Sailboat Dog Hoodie– Susan Pillay Designs– Susan from New York, NY
Hand painted on soft cuddly natural cotton, dog hoodie, brightly painted sailboats painted all over, pocket on back for special treats, adorable, fabulous and washable.  Great for that day at the beach or while out for a stroll on cool spring and fall days and nights.  Comes in multiple sizes.  $25.00
Wooden Lacing Toy Ship– Linen Kids– Kaunas, Lithuania
This lovely eco-friendly wooden Ship is for kids aged 12 month and over.  The sail and the life ring must be fixed to the ship using wooden stick bound with a string. Help your child to develop hand-eye coordination and attention skills with this great activity!  All elements are self-coloured, oiled with an environmentally friendly compound of beeswax and linseed.  Colored with child friendly water based paint. Measurements (Width X Height X Length) Ship: 2.5 X 12 X 12 centimeters (0.9 X 4.7 X 4.7 inches)  $18.50
Ship in a bottle ornament– Dana Mini Art Miniatures
Ship in a bottle ornament has a tiny ship built inside a clear glass ornament! The ornament is 3 inches across and comes with a colorful ribbon for hanging. The ship is under full sail and even has two cannon! The hull is hand carved from wood. $35.00
Very nice, right?  So go grab a cup of coffee and go show these shops some love!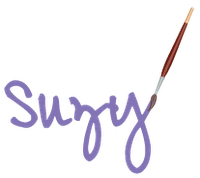 Don't miss an episode!  You can subscribe to The Sitcom by Email!