Last week, my Quilled Starry Night sold.  I am very excited!  That piece was near and dear to me and it was tough packing it up and shipping it off to it's new owner, but I am very happy to be able to share it with those that will appreciate it.  The painting of Van Gogh have always inspired me and his style and expression have always been a favorite of mine.
And looking around Etsy, I see that there are many artists that are also inspired by one of his greatest works, Starry Night.  So, I collected a batch of them to show you.  Come see what I found!
Van Gogh Starry Night Nail Art– Inspired Nails– Orlando, FL
Beautiful replication of Van Gogh's iconic Starry Night on Full Nail Fusion Decals. Each finger features a different portion of the painting.Full Nail Fusion Decals – Professional quality. No heat required for application. Covers entire nail area. Super thin. Sized for fingers and toes. Set of 24 decals in 6 sizes. Requires clear polish to seal the decal. Apply over white or silver base coat for brightest colors.$10.00
Starry Night Silk Scarf– Snowman Studios, Inc.- Tracy from Canton, IL
This design was inspired by the stunning work of Vincent Van Gogh.  If you are a star gazer, this scarf is a must have for your wardrobe. This item measures 14" x 72" and is 100% top quality Chinese silk and hand-dyed in their gallery. All products are one of a kind so designs vary slightly. Scarves are hand washable with mild soap. Line dry. May take up to 10 business days to ship since each item is made to order. $54.99
Starry Night Soap (Shower Fresh)– Chubby Bubbles Soap Shop– Melanie from Helena, MT
These soaps are handmade and will make a great addition to your bathroom with their fun design and dramatic colors. They have a luxurious white lather and wonderful fragrance that will leave you clean and refreshed. $5.90
Van Gogh's Starry Night Disk Beads– Humble Beads- Heather from Grand Rapids, MI
Inspired by the colors and texture of Van Gogh's Starry Night painting. Stars of yellow and gold swirl around the midnight blue sky. Disk beads measure 12 – 14mm across and 5 – 6mm thick with larger 1mm size holes. Each set is a unique mini-masterpiece, some variations are to be expected. Their beads have been featured in bead magazines, books and on TV! Each one is handcrafted from polymer clay and buffed to a matte finish. $28.00
Starry Night Gumpaste Butterfly– Eye Candy Sugar– West Palm Beach
Vincent Van Gogh's "Starry Night" is the theme of this gumpaste butterfly, approx. 4″ long by 4″ wide, it's hand-painted with food dye so it's edible! Butterfly comes with a food-safe white thread covered wire sticking out so that it can be attached to cakes more easily. "Starry Night" is shown with other art themed butterflies available in this shop! $22.00
Starry Night ACEO Hand cut Paper Art– Vibrant Shadows– Jordan from Boise, ID
This tiny paper cutting has been created by cutting over 200 tiny pieces out of a single piece of paper – by hand. This piece is an interpretation of Vincent Van Gogh's masterpiece, The Starry Night. One of Van Gogh's most recognizable pieces, it depicts the view out of his sanitarium window at night – his original was completed in the year 1888! Size:2.5" x 3.5", 6.4cm x 8.9cm. This piece has been cut from a single sheet of jet black silhouette paper with a matte finish. This premium silhouette paper is acid and lignin free. All pieces are cut 100% by hand.  $98.00
Starry Night Handspun Yarn– Valentine Arts– Sarah from Schenectady, NY
100% wool, hand dyed by Spinners Hill. About worsted to heavy worsted weight.  Approximately 110 yards, 4.2 oz. Hand wash, lay flat to dry. This 2-ply yarn features shades of blue, purple, and green. It was handspun on a Louet S51 DT wheel, and soaked in a Eucalan bath to set the twist.  $35.00 *10% of this purchase will be donated to diabetes research and education*
Claycorns- Starry Night (Set of 2)– After Death Delights- Mary from Lee, MA
Artistic acorns made with the found caps of real acorns with a sculpted acorn inside. They used premium colored polymer clay, all of the colors you see are hand mixed, no paint is used. Glaze is applied to bring out the beauty of each color. These particular acorns are based on Van Gogh's "Starry Night".  $6.00
Starry Night Hand-cut Wooden Jigsaw Puzzle– Wheel Giant Puzzles– Robert from Mocksville, NC
This is a 4" x 6" custom cut puzzle with 65 pieces. Each piece is individually hand cut using only the finest materials. Wooden Puzzles make great Gifts for that someone special. There are only a handful of custom puzzle makers in the US and each craftsman has their own style. Each puzzle piece is individually and precisely cut without using a template or pattern so no two puzzles are alike. The digital photo or print is then printed on Kodak or Fuji high quality paper and dry mounted on ¼ inch 5 ply Baltic birch plywood. This puzzle also comes with a Linen vinyl laminate protective finish, which is dry mounted to the picture. The finished Puzzle is disassembled, cleaned, and put in a stained wooden box, so you can keep your puzzle for years to come. . A label will be attached to the top of the box with the logo, size, puzzle number, piece count and date cut. A small picture of the puzzle will also be attached to the inside top of the box of this puzzle. $30.00
Starry Night Mosaic Glass– Arch Elements– Connie from Lake City, MI
Total size of this window is 31 1/2 x 23 with the actual stained glass area being 27 1/2 x 19 1/2. The mosaic is done on the lower half of a wood double hung window stained a dark brown color. They have incorporated some pieces of dichroic glass (church windows, steeple and a few highlights around the moon and a few stars). There are many jewels to add sparkle and interest. The grout is a dark grey colour. There are darkened areas on the glass which make the mosaic look aged. $250.00
Beautiful, right?  So go show these amazing shops some love!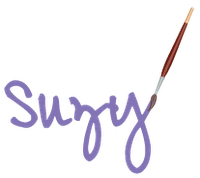 Don't miss an episode!  You can subscribe to The Sitcom by Email!