Happy Monday!  Yep, I know.  Monday's aren't my favorite day either.  But I found a few things to cheer you up.  So, sit back and grab that coffee and come see what I found on Etsy!
Handmade Copper Bracelet– Karla Wheeler Design– Karla from Chicago, IL
This cuff bracelet has an intricate paisley design etched into copper. Darkened with liver of sulfur, sanded for contrast and protected with Renaissance Wax.  Total length of copper is 6 inches, measured from widest points across the wrist is 2.5 inches (standard cuff size) and approximately 1.5 inches wide. Metal was left with some give so it is easy to get on and off, but work hardened so it will retain its shape. Renaissance Wax protects the piece with a thin layer of jewelry grade wax, other options include a layer of spray lacquer or liquid enamel (clear nail polish) on the parts of the jewelry that make contact with the skin, done in thin layers to prevent flaking. $60.00
Love Sterling Silver Earrings– Artisan Tree– Shelley from Trenton, Ontario, Canada
This listing is for a single silver plated love earring. The handwritten "love" is approximately 17mm wide. Earring post is 10mm long. Silver plated earring back included.  $9.00
Sunrise Quilted Art Journal Cover– Pamela Quilts– Coos Bay, OR
This journal cover is a one of a kind piece made from a strip pieced fabric that she has quilted with an assortment of different quilting motifs in different threads. The front features a quilted sun. There is a sewn-in bookmark made of grosgrain ribbon and a pocket in the front to carry your pens and pencils.  What a great way to keep your life in order, write lists, journal, dream, whatever you like to do with pen and paper! The best thing is that the cover is removable and will fit a 9.75 x 7.5 composition notebook (100 sheets), so you can go on enjoying it even if you are a prolific writer! So you can actually have your notebook and enjoy it, too. This cover can be washed – gently cycle in cool water and dry flat. $30.00
Chevron Handbag with Aqua Bow– Creating Things- Nancy from Winter Haven, FL
Creating Things designs and manufactures everything from start to finish in her home based studio ( not mass-produced).  She uses her my own patterns and uses a variety of designer fabrics. This bag is constructed of cotton fabric on the outside and it is fully lined on the inside with coordinating cotton fabric.  The inside lining is made of neutral color cotton fabric.  the large bow is made of aqua with white polka dots. It has a magnetic snap closure and 3 pockets inside.  The handles measure 21″ . Dimensions: 14″ wide on top x 16″ wide on bottom 16″high, making this bag large enough for all your personal items. $64.00
Spa Body Butter/Foaming Body Butter Scrubs (Assortment of 10)– Pura Gioia– Vicki from Murrieta, CA
An assortment of 10 of the most recent (and usually most popular) body butters and/or foaming body butter scrubs.  What a perfect way to sample the goods and pamper your skin ….and figure out your favorites scents and textures! Pura Gioia whipped cream scrubs are extraordinary because they go the extra mile and blend in specialty butters, oils, sea salts and sugars from around the world. You deserve the best best quality spa treatment! Their Foaming Bath Butter Scrubs are all SLS, SLES, Paraben-Free, Propylene Glycol, Formaldehyde and UREA Free, as well as other undesirable ingredients…… With the demand for skin care products to be as natural and as environmentally friendly as possible, this product has been developed using a new formulation for ultra-premium foaming Bath Butter.  $12.95
Sunflower Art Pendant– Artdora– Dorota from Berlin, Germany
This colorful sunny pendant will brighten your day! Perfect for summertime! This is an original painting. It is painted on a 1,5 inch wooden disc using acrylic and oil paints. This tiny art painting depicts sunflower field. The colors are warm – yellow, brown, green and blue dominate. Comes with 16.9 inches jewelry wire. Details: size of the wooden pendant – in diameter – 4,0 cm (1,5″), jewelry wire is also included – length: 43 cm (16.9″). $27.00
Cow Parsley Lamp– Hannah Nunn from West Yorkshire, England
A free standing table lamp with a paper cut Cow Parsley design. The design is cut from laser cut from paper and then the paper is laminated for strength and durability. It comes with a white 2 metre cable with an inline switch available with Euro, U.K or U.S cable. It takes a 40 watt max bulb. Lamps to Europe come complete with a bulb BUT for orders to the U.S and Canada will need to buy a 40 watt candle shaped 'B type' bulb.  It is 30 cm high and has a 13cm diameter (11.8″ x 5.1″). The cylinder is held together with strong custom made, plastic poppers. Inside there is a small tripod which is attached to the lamp with three poppers at the base of the lamp. All parts are have been especially designed and are unique to Hannah Nunn lamps. $97.00
Woodland Fairytail Girls Dress– Love Tay Boutique– Donnalee from Camarillo, CA
This adorable dress will make any picture perfect! She will be stunning in this full tulle dress and shabby chic top. The sash is attached to the front bodice and ties in the back. Flower is optional and may be purchased for an additional $5 upon request (headband may be purchased for an additional $12 upon request). Bodice is lined and the back is completely shirred for extra comfort and a grow with her fit. The straps can either tie as a halter, or in the middle back (as shown in pics). Sizes available: 12m/18m/2T, 3T/4T/5T.  $51.00
Kitty Chaos Pop Up Card– Louise Rowe from England
A hand-cut pop-up card made from a single sheet of smooth 220gsm quality paper. An original design that can be used as a gift card or used for decorative purposes.  The card has an initialled logo on the back and comes complete with a white envelope. Card closed – 5 x 7" (125 x 175 mm.), Card open – 10 x 7" (250 x 175 mm.) $15.98 USD
Ceramic Tile Coaster – Peacock Tile – Heather Galler from Rochester, NY
Ceramic Tile Coaster- Size- 4.25 x 4.25, 1/6 inch thick. Felt pads protect your tables and countertops. Dishwasher safe. Highly Durable. $15.00
Set of ten Cupcake pendants– Well Done Accessorize– Roberta from Rome, Italy
This is 10 different Polymer Clay cupcake pendants that have all been handmade with polymer clay.  She made them with all details, so they seem so sweet, creamy and real!  You can find handmade miniature cupcakes decorated with flowers,fruits, sprinkles and other colors!!  You could make your own jewelry and accessories out of these pieces: they all have a metal loop at the end, so you can use these charms as phone strap, earrings, necklaces, bracelets and everything you want!!  $25.00
Succulent Vintage Book Planter– Rooted in Succulents– Jessica from Ocala, FL
This is the perfect Eco-Chic Centerpiece!  NOTE: All books were missing pages/damaged/unreadable & therefore given a new life! This vintage book succulent planter is an amazing decoration.   A centerpiece that is long-lasting, longer than cut flowers!  This DIY project makes it easy for you, all the time consuming & hard work is done! You will receive the pictured book including: Vintage Book 1967 "Treasure Island" , Assembly (Step by Step) Instructions, Vintage book (pre-cut, lined and ready to fill, all the time consuming & hard work done!), 5 Small Succulents (varying colors, textures and heights), Green Moss, Rocks, and Care Instructions.  What you will need:  1 cup of soil (that's it).  $45.00
Pretty darn cool, right?  So go show these amazing shops some love!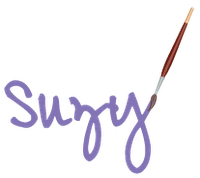 Don't miss an episode!  You can subscribe to The Sitcom by Email!