Welcome to another Monday Etsy Madness roundup of cool things found on Etsy this week!  Each week, I peruse the thousands of items on display in Etsy shops all over the world and try to bring to you some of  the best out there.  This is also a fabulous way to show you some quality items that you might have missed.  So go grab your coffee and come see what I found this week!
Fused Glass Frame with White Daisies– Nostalgia 'n More– Debbie from Flint, MI
This beautiful fused stained glass frame features white daisies with black stems on a blue and white art glass background. Composed of blue stained glass overlaid with a clear and white art glass resembling clouds, this glass frame is a standout. An excellent choice for home or office. The frame measures 4.5″ x 6.5″ overall, and holds a 3″ x 5″ photograph. An acrylic easel back is attached. This is a one of a kind piece and cannot be duplicated.  $25.00
Dragonfly Dreams Hammered Sterling Silver Earrings– Lavender Cottage– Cheryl vrom Greeneville, TN
A sweet brass dragonfly alights on a hammered sterling silver teardrop adorned with a purple blue iolite. These lovely earrings twinkle and glisten in the light, adding a touch of dream and sparkle to any ordinary day! Several gem choices are available. Stone choices: iolite (pictured), purple amethyst, red garnet, labradorite, black onyx, white moonstone, green peridot, yellow citrine, pink rhodolite garnet.  Earrings dangle 2.5″ from the ear, including the handmade sterling silver earwires. the dragonflies are pure brass, and the gemstones are 4mm in size. $52.00
Rainbow Fairy Monogrammed Tutu Tote Bag– Kid's Bowtique
Your little girl will look super cute carrying this tutu tote bag as a purse, small book bag, etc. Perfect as a birthday gift too! Purple canvas bag is approx. 10.5 X 8.5 X 2. The tutu bag has an extra full tutu of hot pink, purple, yellow, orange, and aqua blue tulle for uniqueness, hot pink ribbon for style, and embroidery for personalization! They monogram in hot pink thread. $28.95
French Peacock Digital Collage Sheet– Katarina Art
Download and Printable Digital image.  This is a digital image. Sheet contains 10 tags that measure 2×4 inches. This digital collage sheet is 8,5 x 11 inches JPEG image, high quality 300 dpi file for best and easy printing. This image is ready for you to download onto your computer and print. The image is on a white background. What can you do with digital collage sheets? You can print them on tea towels, T-shirts, pillows, tote bags, table runners, note cards or anything you can think of. You can print these images for personal and small  commercial use. This digital image may be used for collage work, scrapbooking, cards, bookmarks, stickers, magnets, cupcake toppers, and more. You can print out the file again and again, as many times as you like, It's unlimited. $3.79
Pencils made with Japanese Paper (Set of 5)– Maoiliosa– Melissa from Austin, TX
5 beautifully hand-wrapped, full-sized #2 graphite pencils featuring kawaii (cute), multicoloured cherry blossoms in a quilted design against powder blue. each unique pencil is approximately 7.5 inches long including eraser and brass ferrule. made with gorgeous, genuine japanese washi paper.  They have left these un-laquered for comfort of use and easy sharpening with either a manual or electric pencil sharpener. The tops will fray just a little when sharpened.  The pencils are packaged in a gift box, and include a gift tag for easy giving. This set is perfect for teachers, students, writers, artists, party favours for guests, and more!  $10.00
Cattails Emerald Green Fused Glass Pendant– First Light Glass– Jacksonville, FL
This handmade fused art glass pendant has black enamel cattails on an emerald green dichroic background.  It is hard to capture the beauty of this pendant with a picture. The dichroic glass shimmers and changes colors with the light. The pendant is hung from a sterling silver plated bail and measures approximately 5/8″ wide x 1″ tall. They make all of their fused art glass using 100% compatible glass in my home studio in Jacksonville, Florida. $12.75
Lemon Soap Bar– Intentions– Carol from Davis, CA
It doesn't get any more lemony than this! Just pure lemon zesting right through. An over 4 ounce bar, hand cut. Filled with lovely oils of olive, coconut, grapeseed, safflower and silk and kaolin clay. $7.00
Twisted Fish 136– Fig Jam Studio– Kerry from Sarasota, FL
Fresh fish from the studio! Original found object wall art by Kerry J. Heath.  Created from salvaged wood and upcycled items, painted with acrylics.  7″ long X 7″ high X 2″ deep.  Signed and dated on the back and ready to brighten a space on your wall!  $65.00
Silver Spoonfish Windchimes– Twisted Metals– Neva from Charlotte, NC
These delightful wind chimes are up cycled from antique silver plated utensils dating back as early as 1786. Each set is unique and has a wonderful patina that only time could bring. Sit back, relax and listen to the gentle sounds as they whisper stories of centuries past. Each set is unique, yet just as charming as the ones pictures above. This listing is for a grouping of 7 fish, Measures aprox 26in in length. $54.95
Lovely Lady Mosaic Clay Teapot– Crazie Happy– Lydia from Los Angeles, CA
This is a ceramic teapot that has been covered with an intricate, multi-color multi-pattern clay mosaic. It is 5″ high without the lid, 9 1/2″ high with the lid. It's a very nice sized teapot and it has a beautiful, graceful lyrical shape. One of the prettiest teapot shapes I've seen. They sculpted a new top to the lid, giving it a lot more height and A LOT more fairy tale magicalness. It is quirky, psychedelic, vibrant exciting color, pleasing patterns (there's a combination of ordered and random patterns in this piece). And, indeed, it is lovely.  $145.00
Flower Power Batik Makeup Bag– Totes and Handbags by Ms Karen
Beautiful flat bottom cosmetic bag made from quality cotton fabric. Blue Batik background with tie-dye flower design. Inside lined with silky blue fabric. Blue satin ribbon as a zipper pull. She reinforced the entire bag with a layer of heavy weight interfacing. Zipper is top stitched down, so surrounding fabric will not get caught.  7.5 in x 4.5 in x 2 in 19.05 cm x 11.43 cm x 5.08 cm- $14.00
Faith, Hope, Love Sheep– My Stitches to Treasure– Deb from Aberdeen, SD
This black headed guy is made from white sherpa and has stick legs. His sign is printed on paper, glued to a piece of homespun fabric and placed over a burlap blanket that is held in place with jute. A piece of rusty wire is attached so he could also be hung on the wall or over a door nob. His head is muslin that has been painted, the eyes are stitches of crochet thread. He is generously stuffed with poly fiberfill.  Faith Sheep is about 8 1/2 inches to the top of his head and about 8 inches long. Faith Sheep was created from a newly released pattern by Jamie Jerome of Country Whims. $12.00
Nice, right?  So go show these amazing shops some love!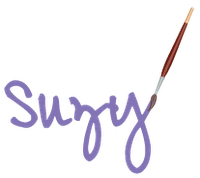 Don't miss an episode!  You can subscribe to The Sitcom by Email!