Here in Atlanta, the sun is blazing and we are in the midst of another hot and humid summer.  My hair is a big frizz, and I'm dreaming of cooler weather.  But in the meantime, I guess I should look at the bright side of summer.  You know; the sun!  So here is a bit of sunshine to spread on your Monday morning.  Come see what I found!
Collectible Sunshine Stone– The Studio Burke- Lesli Pringle-Burke from Odessa, FL
One of a Kind! Hand painted by artist Lesli Pringle-Burke this Hippie Trippy art stone is a cheerful addition to your treasure trove. Inspired by bright sunshiny days, this smooth painted river rock is a pleasure to hold. Display it on a desk, mantle, where ever you need a little artistic pick-me-up! Skillfully hand painted on an approximately 3 inch diameter x 1/2 inch smooth river rock. Topped with glossy varnish for protection and years of enjoyment. Great gift for someone who has everything!  Signed by the artist on the back.  $40.00
Origami Golden Sunshine Roses– Lunatiger– New York
One Dozen Roses! Perfect for yourself and your loved ones. Everlasting, won't welt, droop, or die. Individually handmade from satin ribbon and satin leaves, and won't tear like papers do! Gift wrapped and waiting to be shipped to you. Colors: Yellow, Ivory Mesh, Eggshell White. Measures Approx: Bouquet: 6" Diameter, Flower Bud: 1.5" Width, Stem: 11" Length. $20.00
Letterpress Summer Sunshine Card– Fluid Ink Fine Letterpress– Davina from Perth, Australia
Beautiful Scandinavian Folk Style inspired all occasion card featuring the tree of life printed in yellow, mustard yellow.  Perfect for any occasion. Easter, Mother's day, birthday, anniversary, new baby. Printed on 100% cotton rag paper using a red oil based ink. Recycled Kraft envelope included. SIZE: Card = 100x100mm, Envelope = 105x105mm. Packed in a cello bag. $5.24 USD
Personalized Sunshine Onesie– Simply Sublime Baby– Albert from Minnesota
Unique personalized you are my sunshine baby onesie with a bright yellow sun and pretty pink bird. Imprinted with your baby's name. Makes a beautiful, one-of-a-kind, new baby gift or a sunshine themed first birthday shirt. Your child's name becomes part of the design! It is not a stitched on applique or iron on, but is actually part of the image itself.  Using a unique digital printing process, they are able to create an all-over (* both front and back*) print that is super soft and safe against your child's skin. The image is printed onto a pre-made item. 100% polyester and machine washable and dryable. SIZES: NEWBORN: 0-3mos, SMALL: 3-6mos, MEDIUM: 6-12mos, LARGE: 12-18mos – $24.95
Sunshine in a Bottle Necklace– Valebella Jewelry Designs– Michelle from Huntington, NY
Sunshine in a bottle, what could be better? A sweet cheer me up gift, great for summer/or winter. The cork can be removed for some extra confetti throwing fun. This necklace is filled with: yellow mini pom poms, yellow heart shaped confetti, adorned with a tibetan silver sunglasses charm, glass vial (approx 1 1/2 inches with cork), cork, silver eye hook, silver split ring, the necklace is on a 18 inch silver plated ballchain necklace.  $12.50
Drops of Sunshine Lampwork Bracelet– Fat Dog Beads– Bobbi from Lafayette Hill, PA
The pale, pale yellow to orange lampwork beads highlighted with amazing glowing dichroic beads and a Swarovski teardrop pendant crystal capture the colors of the sun as it slowly rises to start the day.  This bracelet goes with absolutely everything…and is pale enough to blend with a myriad of colors. When the sun hits the dichroic beads they come alive with color! Talk about sparkling!  The handmade lampwork beads in pale orange are almost a cantaloupe color. They have also included some shiny silver and silver colored beads and an AB crystal rhinestone spacer bead to add even more shimmer and shine. Two gently hammered spirals intertwine to form the clasp on this stunning sterling silver bracelet. Closed, this bracelet measures approx. 6 1/4″ – making it perfect for someone with a slightly smaller than average wrist. $61.00
Grapefruit Sunrise Soap with Shea Butter– The Bonnie Bath Co.- Erica from Greensboro, NC
Handmade Soap, 100% Natural – 4 oz. This fresh soap will get you started in the morning in a crisp grapefruit scent made with essential oils and a sunrise design. The sun is in swirled shades of orange, pink, and yellow, set in a lovely blue sky. This scent is good for both men and women. Handcrafted, natural Goat's Milk soaps enriched with Shea butter and seasoned with botanicals, herbs and essential oils. Created in small batches, each soap is unique. Colors, textures, & shapes may vary, giving you a one of a kind bathing experience. $8.00
Sunrise and Sunset Bowl– Mark Campbell Ceramics– Mark from Arcata, CA
This is a wheel thrown bowl. It is hand painted to depict a sunset on the inside. They carefully blended a yellow, orange, and red glaze together using a fan brush and painted the outside with a neon red glaze and applied some crystal glaze over the top. All materials used are non toxic and lead free. It is microwaveable as well. This bowl measures 12 1/2 inches wide and 4 inches high. It is perfect for salads, chips, or anything you would like to serve. It will for sure brighten up any dish! $40.00
Sunrise Seascape Original Water Color– Snow Seychelle's Watercolor Lagoon– Santa Cruz, CA
Warm sunshine splashes, spills and spirals over a luminous ocean of light. This Original Water Color Painting measures 22 inches by 30 inches and is delicately painted on a full sheet of beautiful Arches Cold Pressed Water Color paper using high quality Grumbacher water color paint. The painting is hand signed and titled and will arrive in an integral mailing tube at your front door. $300.00
Stained Glass Sunrise/Sunset Over Hills– Glass Granny's Glass Shop– Karen from Santa Rosa, CA
11 X 12 3/4″ high, 4 3/4 X 4 3/4″ base. This piece was inspired by a mountain near San Anselmo, CA. A brilliant iridescent sun, green for the hills and mountain. Oranges and yellows make up the rays of the sun. They used copper foil and soldered it followed by black patina and polish. It is settled in the black wood frame stand. It would look great anywhere near a window or where there is some good light. $80.00
Vibrant Sunburst Decoupage Plate– Designs by Debilee– Debi from Atlanta
This is a 7 1/2 inch glass plate decoupaged with a vibrant orange "Sunburst" fabric. The spiral suns splashed all over seem to make this plate just radiate happiness. She added yellowish-gold beads to accent the plate for added personality. This plate is sure to brighten up and lighten up any room! (a "sun-room", perhaps?)  You can use this plate for:  Display on walls, shelves, tabletops, etc.; A flower pot base (just be careful of excess water as it could cause the glue to come loose),  A candle base (a yellow or orange candle would burn beautifully on this plate!) $9.00
Batik Sun Makeup Clutch– Kelly Hillis from Bend, OR
This small makeup bag is made from various batik fabrics with appliques of yellow batik suns on both sides. Hand-quilted by yours truely, closes with an lime green zipper. Great for holding cash and change or makeup essentials. It will also hold most small digital cameras. Lined with quilters batting for extra support and comfort. Measures 5″ by 7″ by 3″. $30.00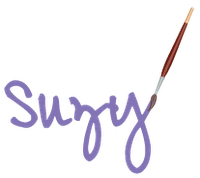 Don't miss an episode!  You can subscribe to The Sitcom by Email!