Welcome to another Monday Etsy Madness!  This week there is no theme.  There are just items that you don't realize you really gotta have until you see them.  And there they are in all their awesomeness.  And you say to yourself, "Self…I really need one of those!"   So, come see what I found!
Sterling Silver Knitting Tool Set– Everyday Peacocks–  Kam from Montreal, Canada
Silver Curves Swerve Around Playful Beads to make this set perfect for everyday! Guaranteed to strike the heart of any knit lover, the Curvy Set will be perfect for your next big knit night!  The Curvy Set contains:  1 Stitch Holder and 5 Stitch Markers.  Each design is weight balanced so that it lays flat against the knitted side of your project, as well as hanging below the needle edge to stay out of the way. It's like a dazzling hair barrette for your yarn! $25.00
Colorful Wooden Spool Wreath– Blessed Burlap– Holly from Wichita Falls, TX
12 inch wreath wrapped in burlap. Wreath made of over 100 multi-sized wooden spools of various sizes – wrapped in colorful paper. Burlap bow is affixed to wreath form. Wreath is made to order and color scheme can be requested.Makes a great gift for the sewing enthusiast in your life! A great addition to any home decor.  Other sizes available upon request.  $75.00
Love Bot– Gary Hirsch Art Shop– Gary from Portland, OR
This Love Bot has been programmed to love you unconditionally. To activate, place your robot in a place where he can see you (desk, kitchen counter, etc.) for a day or two. Then carry him with you everywhere you go and listen while he tells you how wonderful you are and how much you are loved by friends, family, and strangers. Your Love Bot is a one-of-a-kind, hand-painted (oil paint on the back of a domino) piece of art, that comes in it's own special box with operating instructions. No two Love Bots are alike. The Love Bots pictured here are examples of the look, feel, and style but you won't know what your exact Love Bot will look like until he arrives in your mail box. There is one bot per order. This is an original piece of art, signed and dated by the artist. $12.00
Floral Resin Bracelet– Spotted Dog Farm– Sumner from Asheville, NC
This handmade bangle bracelet features red Babys Breath and Blue Hydrangeas that are encased in resin. It is a chunky bangle with a curved profile; thicker in the center and tapering on the sides. Bracelet opening is 2 1/2″ diameter (standard bangle size), side of the bracelet is 1 5/8″.  They hand make each piece using botanicals and resin, and just as each flower is unique, so is each piece of jewelry.  Their work features dried botanicals and epoxy resin. The resin results in a durable piece that has a natural shine and is resistant to scratches. $44.00
Copper Cala Lily Earrings– Siren Jewels– Melissa from Olympia, WA
Warm copper has been hand formed and given a blueish green patina. This striking patina was made by speeding up what the weather does naturally to copper. The earrings have been given a light lacquer to keep the bright copper from farther oxidation. A crisp white fresh water pearl rests on a sterling wire within the organic shape. These earthy earrings are 5/8″ wide and hang about 1 1/4″ from sterling ear wires. Each pair is made by hand, expect slight variation. $43.00
Terrarium Necklace– Tiny Terrains– Lisa from Spokane, WA
This one-of-a-kind terrarium necklace is meticulously created out of natural materials and no water or care is needed. This adorable little necklace contains a miniature forest of three tiny trees. The dome shaped pendant is a silvered metal with protective plexiglass sides. Hangs from a gorgeous 24″ .925 sterling silver serpentine chain. Terrarium measures approximately 1.5″ high by .75″ wide.  $55.00
Mint Lace and Pearl Iphone Case–  Cecilia's Jewelry- Cecilia from Toronto, Canada
Case type: Durable plastic hard case, (1 piece), Case color: MInt, Phone model: iPhone 4 (all carriers) & iPhone 4S (all carriers).  All the cases are handmade, so the arrangement of the pearls will be a little different from the picture.  More colors of case to choose: mint, pink,black, light purple. $22.99
Chick Felt Hair Clip– So Cuties Boutique– Valencia, CA
This little felt chicken hair clip is the perfect accessory for your little girl or baby, great for keeping those bangs out of your cutie's eyes and can even be attached to a head band. You can pick from: pink, blue or yellow. This cute chicken has been embelished with a matching bow.  Each clip has a single pronged alligator clip measures 1 3/4 inch long. It is partially lined with grosgrain ribbon and the ends are heat sealed to prevent fraying. The felt pieces are 1 1/4 inches long x 1 1/4 inches wide. This is high quality wool felt that is sewn with a stabilizer between the two felt pieces. $3.50
Peacock Feather Kindle Case– Janine King Designs-  Janine from Utica, NY
eReader Case for Kindle 4, Kindle Touch, New Nook, Kobo Touch, Sony Touch and more in Peacock Feather. The eReader Clutch from Janine King Designs offers superior protection for your Kindle, Nook or Kobo ereader in the prettiest case ever!  This versatile bag is so cute you'll want it even if you don't have an eBook reader. Makes a perfect little purse, camera case, cosmetic bag, diaper bag accessory case, etc. You'll find a million uses for it.  Cute and trendy yet practical and protective. Great to tuck inside your larger Janine King® Bag. Makes a fabulous gift! $29.99
Set of 15 Mini Watermelon Soap Bar Party Favors– Sweetbody Soaps– Melbourne, FL
New for Summer, sweet little Watermelon Soap Bar Party Favors. These mini soap bars are the size of a guest bar and measure apx 2 3/4″ wide and 2″ tall and 1/4″ thick and weigh apx 1.25 oz. These would make a great party favor for your summer birthday, pool party, baby shower or just for fun!  Each soap favor includes one mini watermelon soap bar wrapped in a cello bag with coordinating favor tag and ribbon. Customize the tag with your message. $30.00
Classy Red dress – Atelier Signature- Chicago, IL
Cute , one- of-a-kind !  You can order this dress in any color you want. Brand hand made by Atelier Signature.  Every dress is custom made for you .This dress is at waist / hip part -63″, Long 35″, mannequin size is 4 .  $69.99
Mosaic Rainbow Dish– Inspirall– Nikki from Derby City, England
Fused glass, Mosaic, Rainbow Glass Dish, 8 inches square, with turned up edges and bubbles, very unusual Dish. $40.24 USD
Pretty darn awesome right?  So go show these amazing shops some well deserved love!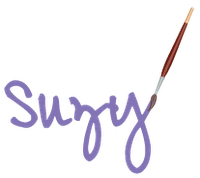 Don't miss an episode!  You can subscribe to The Sitcom by Email!