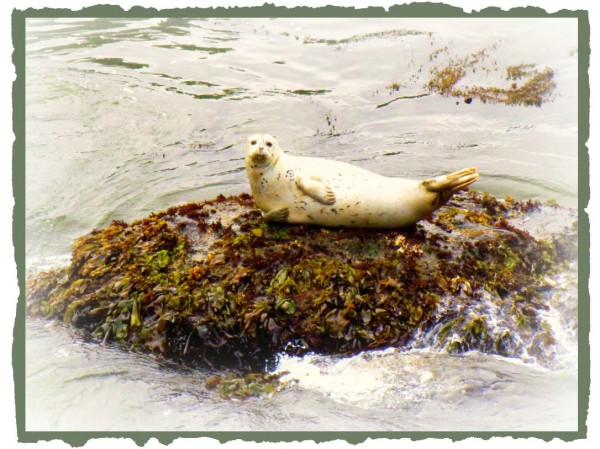 When I said I took over 500 photos on our California trip, I wasn't kidding.  And quite a few of them were of the local wildlife.  This is one of the many seals that we saw on our trip.  He sat there and posed for me and a bunch of other tourists.  It even looked like he was waving!  What a ham!
Seems like the coast of California and Oregon had a large seal population.  According to the locals, the seal has to warm himself on the rocks periodically every day to keep his body temperature up.  The waters there are very cold.  So it was pretty common to see them if you looked carefully at the rocks.
I had to place my camera on a ledge to hold it very still and set the lens for a long distance shot as I was nowhere near this little seal.  It actually turned out pretty well considering the distance.
So how did you do?
Email your sign submissions to me!  Check out the Submission Guidelines.  I will post your photos here along with any information that you would like to include.  If you have a website, feel free to add a link to your site!  I will be taking sign submissions all week!  Feel free to send your original photo also!
Our theme for next week is "Self Portrait".  See the information at the bottom of the post for details!
This Week's Submissions: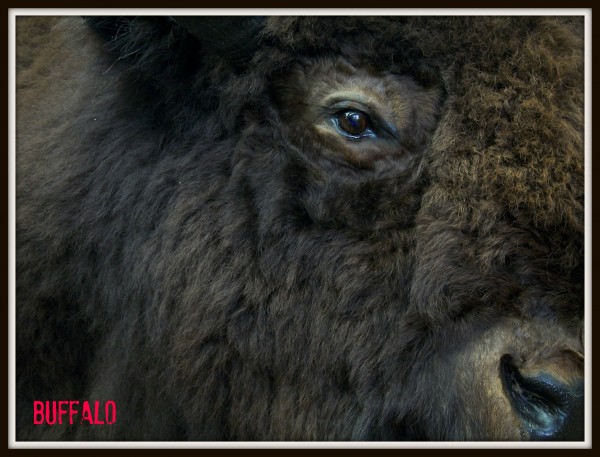 Buffalo photo taken along I-40 in Western Oklahoma. There a several places in Oklahoma that you can capture buffalo photos. ~ Brenda Williams- Weatherford, OK – Cats, Kids and Crafts
This yellow finch was perched on my window seal for about an hour one day. He was just wanting his picture taken!~
Cindi. Grain Valley, MO
This photo is of an ermine in winter, taken several winters ago in Washington state. Isn't it a cute little thing? It hides so well in plain sight! I love sharing photos:) ~Lisette in Oregon
Next Week's Theme- Self Portrait
Okay, this is a tough one.  We need to get from behind the camera and feature ourselves.  Now, a self portrait could simply be a photo of yourself, but it needs to show your personality.  So, think about how you want to present yourself.  What represents you?  What interesting shot can you take that shows the real you?  Need some ideas?
See you next week!