I just love getting letters from readers who have created their own versions of my tutorials.  This past week, I received two fabulous quilted versions of two very different tutorials.  Turns out that I have some incredibly talented readers!  So lets check out these awesome quilts!
This is a beautiful version of my Windmills at Night quilt pattern.  Created by Thelma Green from Oklahoma, she used the black and white fabrics from the original quilt kit and substituted oranges for the red.  It is an amazing color combination!  She also added black sashing between her squares.  The quilt is to be a gift for her granddaughter's birthday in July. Her granddaughter requested the orange instead of red.
I'm betting her granddaughter will love this quilt for years to come!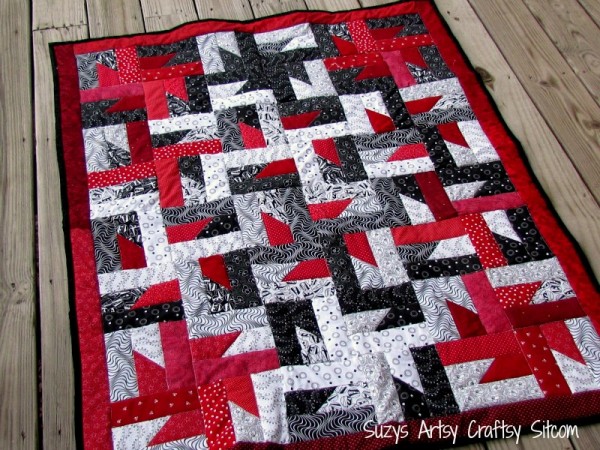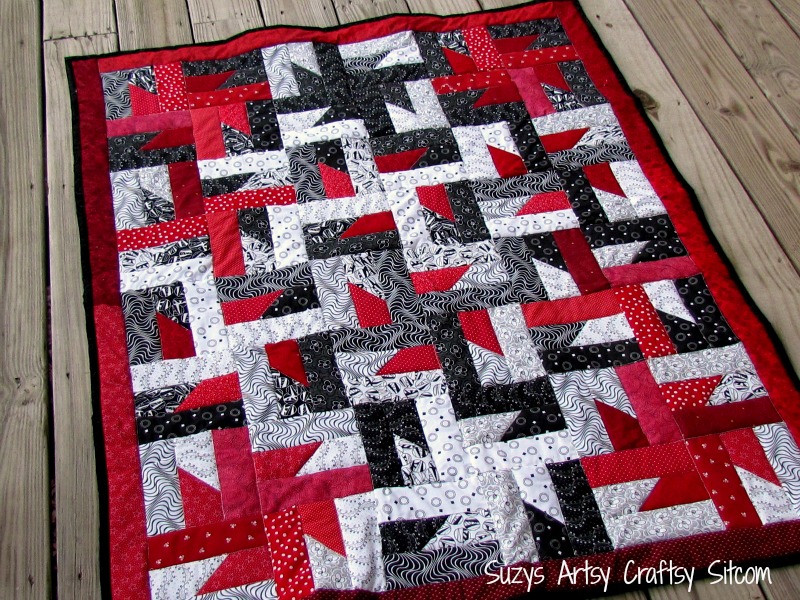 This is the original.  You can find the free pattern for Windmills at Night here.  If you would prefer to have the kit, be sure to check out Discount Sewing Supply's latest Summer pricing!
As you can see from Thelma's quilt, Discount Sewing Supply will take special orders on colors!
Another one of the Sitcom readers, Terri, created a beautiful Mermaid Signature Quilt for a neighbor that was moving away.  Signed by the rest of the neighborhood, it is a perfect way to give her neighbor Sue something to remember them by.  Terri used my Sleeping Mermaid Pattern to create this amazing quilt.
I love the fact that Terri "thought outside the box" on this one.  You see, the pattern was used to create an embossed aluminum piece of wall art.  Terri saw potential for other things.  It is very exciting for me to see my patterns come alive in other forms.  Awesome job, Terri.