With winter upon us, there is lots of time to take up needlework crafts.  I'm a huge fan of knitting, crochet and quilting and I love nothing better than to find cute free patterns!  So with that in mind, I located 10 awesome free knitting and crochet patterns for you to try out!
There is a little of everything here and I chose patterns that are easy enough even for a beginner to try out.  Pick you favorite, go choose some colorful yarn and get started!
Rock Candy Hat by Fiber Flux…Adventures in Stitching
This colorful little hat knits up quickly!  Made especially for little ones that won't keep their hat on, you can customize this hat in any colors you prefer!
Springtime Coasters Crochet Pattern by Whiskers & Wool
Crochet these pretty coasters in no time!  This website even offers a fun video to follow along!
Baby Chick Booties Knitting Pattern by Mad Monkey Knits
Make up these sweet little booties just in time for spring!  The knitting pattern provides full instructions for 4 sizes, XS (preemie and tiny baby), S (newborn-3 months), M (3-6 months) and L (6-9 months) with lots of step by step photos to help you!
Blackberry Salad Striped Afghan by Moogly
I love this pretty crocheted striped afghan.  You can alter the size to make a baby blanket too!  A great way to use up some of your yarn, or just pick a few colors and make something amazing!
Fable Mitts Knitting Pattern by Crafty Little Sew n Sew
I love the addition of the little buttoned cuff on these fingerless mitts! A great way to add interest!  These knit up quickly and actually would make a wonderful gift!
Zip Line Scarf by PosiTori
This crochet pattern includes lots of detail photos and is a great pattern for beginners and experts alike!  Be sure to check out some of the other color choices on the site for this pattern!  Beautiful!
Chunky One-Skein Cowl by Noble Knits
I love the fact that this pattern only uses one skein of yarn!  Use self-striping yarn to get the cool striping effect!
Granny Square Kitties by Jam Made Studio
I don't know what I love about these kitties more- the vibrant colors or the sweet granny square bodies!  So cute, I only wish I'd thought of it first!
Valentines Kitty Hat by Knot Your Nana's Crochet
Continuing with the kitty cat theme, here is a sweet little hat to crochet. This is a short weekend project and makes an awesome gift!
Cable Bag by Knit Ca
The multiple cable patterns in this bag not only give it a unique style, but are a great knitting exercise for those that want to learn different knitting patterns.  This bag is fully lined!
So, did you see something you love?  Go grab some yarn, your needles or crochet hook and create something awesome!
What is your favorite?  If you end up making something, I would love to see it!!
—
Want to try your hand at quilting?  My newest quilt Pattern- Batiks Gone Wild!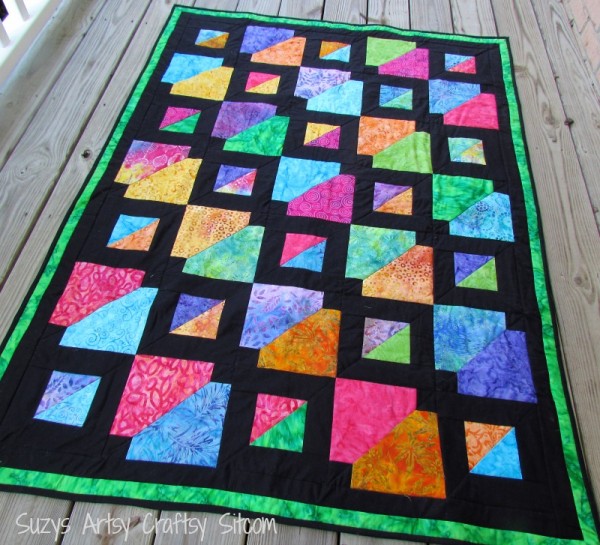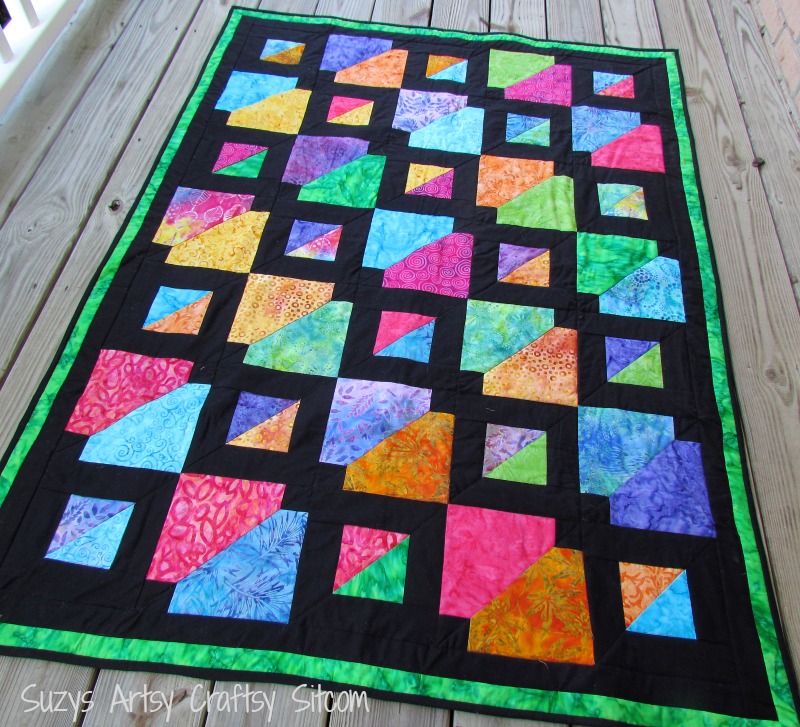 Are you new to the Sitcom?  Be sure to check out my Frequently Asked Questions Page!
You can keep up with the Sitcom on Facebook for daily updates!
For nearly 150 crafty tutorials for all ages, be sure to visit my Tutorial Page!