I've always loved the pictures on decks of cards.  Seriously, it doesn't take a lot to make me happy… I decided to try my hand at designing my own Queen of Hearts.  And then create something unique with an old piece of furniture!  How about a Queen of Hearts bedside table?  Bet you don't already have one!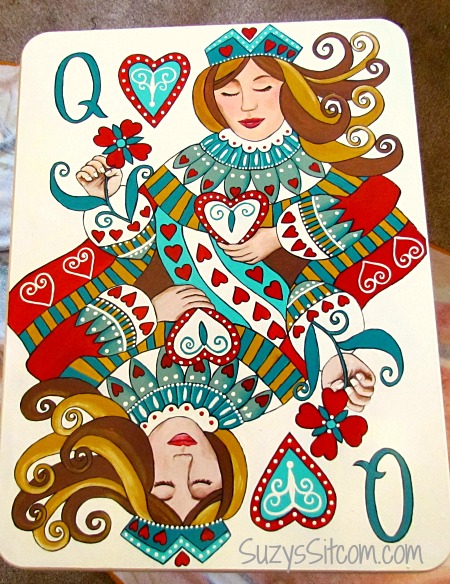 I kind of love painting on furniture.  Wall art is awesome, but I'm running out of walls.  And this bedside stand was just dying for a makeover.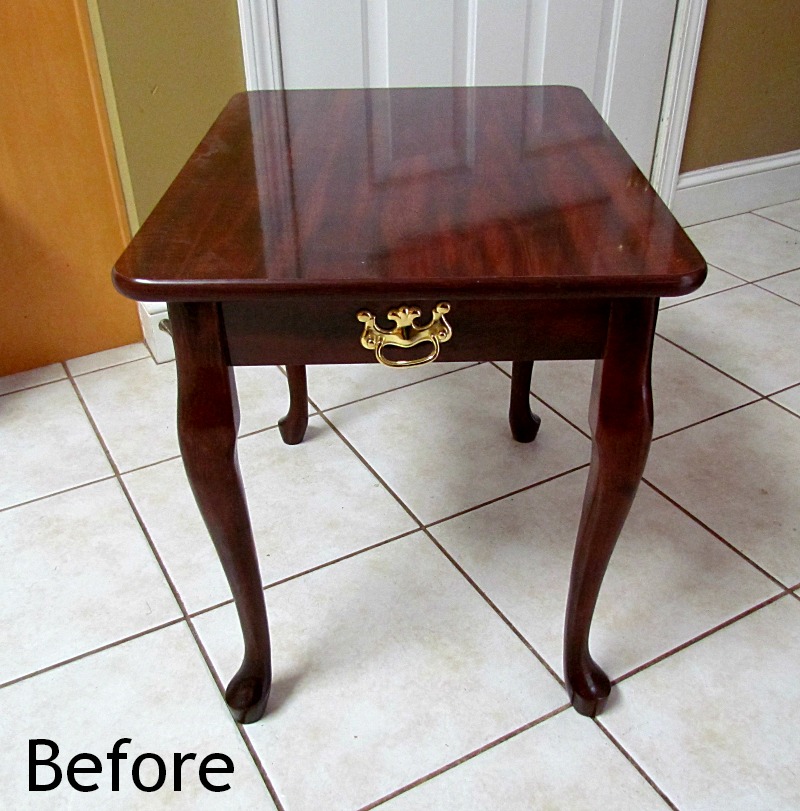 Want to know how I made it?  Click here!