I was just informed that one of my most popular quilt patterns is competing in the #MakeItMadness competition on Craftsy!  Windmills at Night is a pattern that I created for the beginner quilter.  The pattern is offered on Craftsy as easy download for $3.99.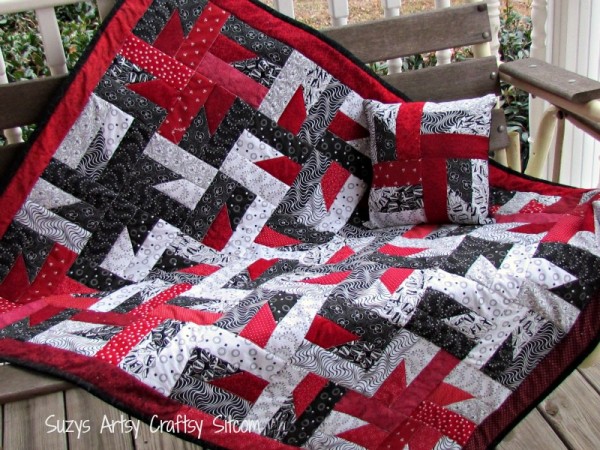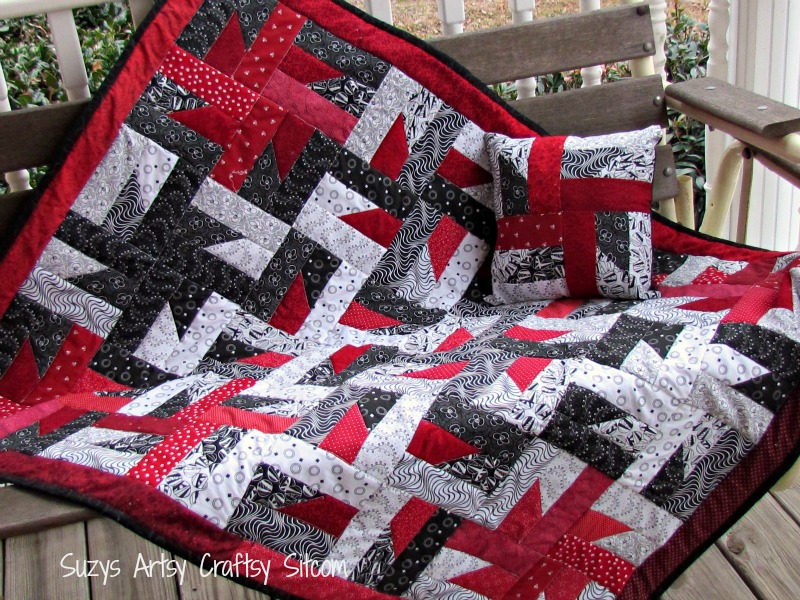 The blends of black, white and bright reds has been a hit with over 900,000 people downloading the free pattern from Craftsy alone.
This week, Windmills at Night is competing with another quilt pattern in the #MakeItMadness round one.
What is #MakeItMadness?
Craftsy rounded up their 16 most popular quilt patterns to compete head to head in eight exciting pattern battles over the next few days. The key to it all?
I need your help the win!
Eight winners will move on to the second round of battles and so on, until they get to the final two patterns that will compete in the championship round on April 5th.
And guess what?
Just for voting, you are eligible to win an online Craftsy class!  Click here for the full details!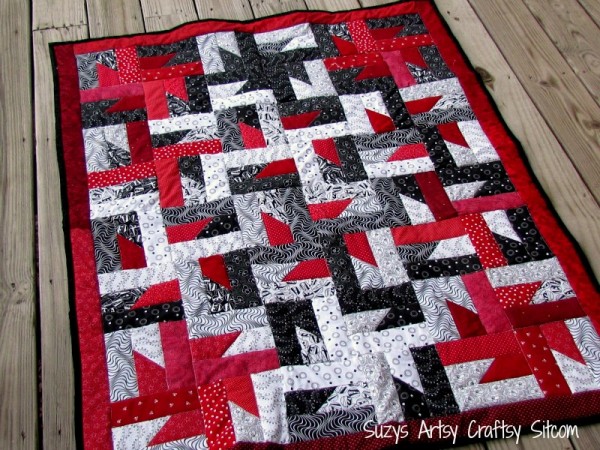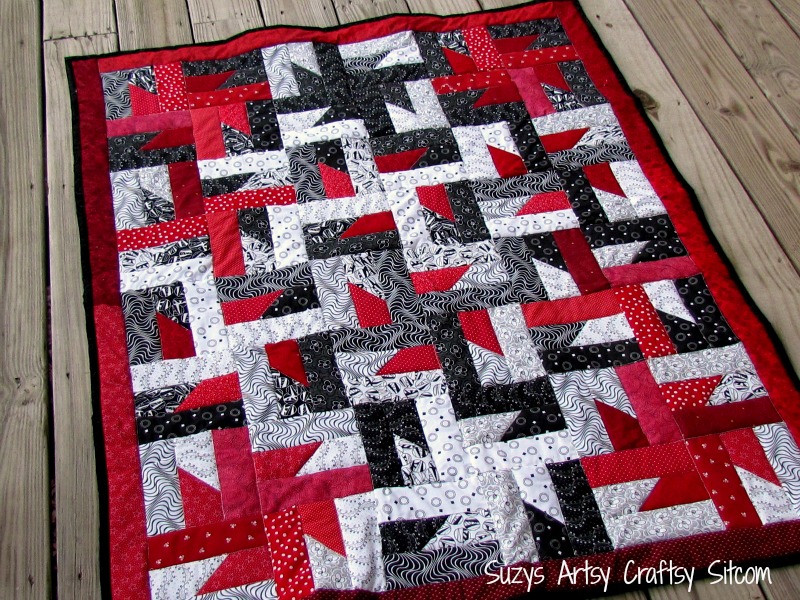 And while you are there, be sure to download your Copy of Windmills at Night!
Vote now in the first two battles!
And please note, the deadline to vote for all Round 1 battles is March 24, 2016, at midnight MT. All Round 1 winners will be announced on the Craftsy Blog on Saturday, March 26.
For over 100 tutorials for all ages, be sure to visit my Tutorial Page!
Are you new to the Sitcom? Be sure to check out my Frequently Asked Questions Page!