Mom loves pretty things, and Mom loves things made by you!  In need of a few crafty Mother's Day gift ideas?  Well, I totally have your back!  You will find lots of colorful and unique craft ideas here on the Sitcom!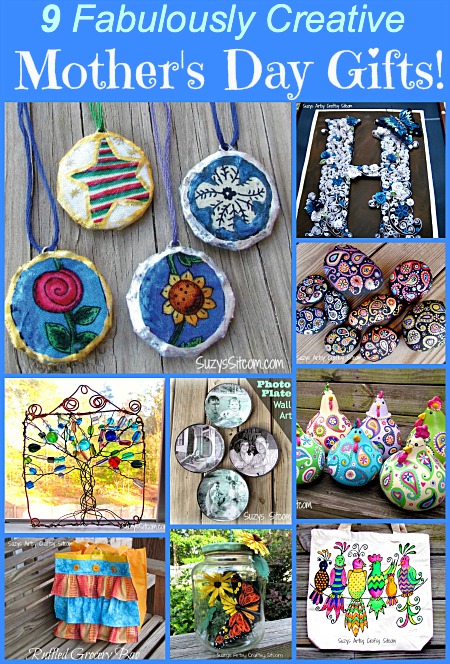 Make your mom a beautiful handmade gift that she will cherish!  Mother's Day is on Sunday, May 8 this year, so now is the time to get started!  Pick one of these fun projects and make something special!
These pretty Mothers Day Pendants are made from recycled cardboard and fabric scraps.  This project is not only a lot of fun, but it uses material that you will have around the house and is a great way for the kids to show off their creativity! And mom will love the results!

Does Mom like chickens?  My Mom sure does!  These sweet little Paisley Chickens are not only fun to paint, but make great conversation pieces!  If you are not into painting them yourself, I often offer them in my Etsy shop available for purchase.  (They go very fast and I'm currently working on more!)
How about some amazing photo art for Mom?