This will allow the head of the wood screw to "sink" into the wood allowing for a smooth surface on the back.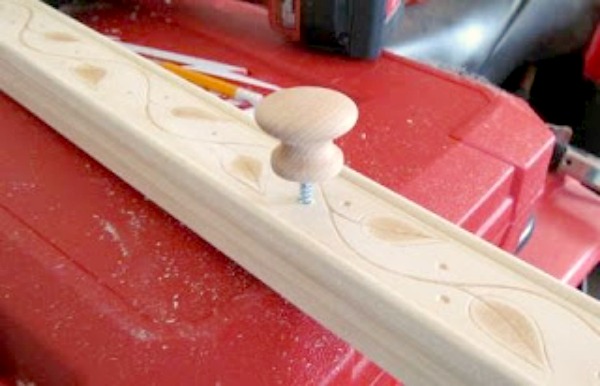 Put your wood screws through both pieces of the wood from the back side and lightly screw on the drawer pulls.
At this point, we wanted to check it to be sure it was working properly.  We turned it on its side and the stuffed in the top edge of the quilt between the two bars of wood.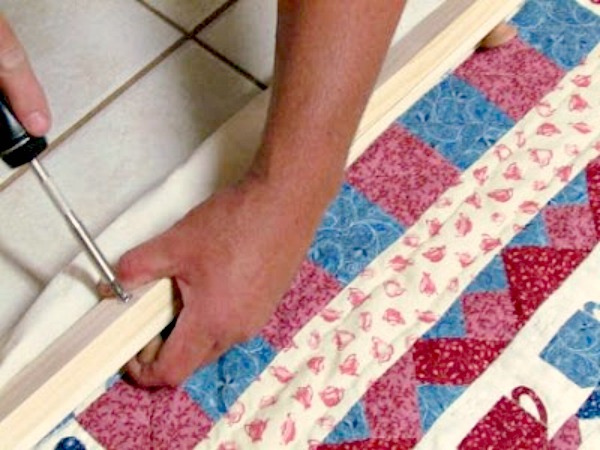 Tighten the screws from behind, while holding the drawer pull from the front.  This will anchor the quilt into the holder without damaging the quilt.  Pretty cool.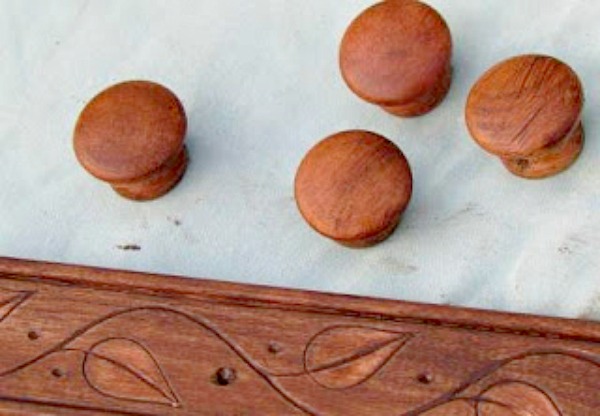 So now for some color.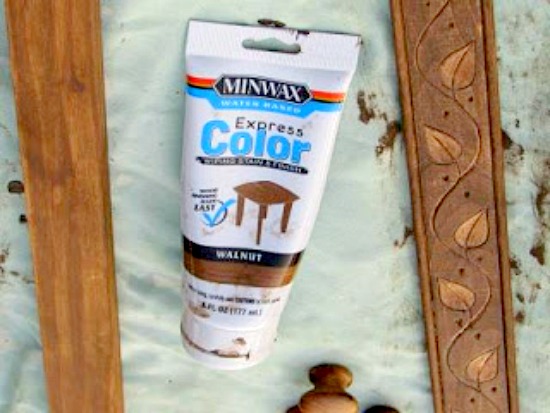 I used Minwax Express Color in Walnut.  It comes in a squeeze tube that you simply squeeze onto a rag and wipe onto the wood.  It is also water soluble, so an easy clean up.
Well, let's just say, you might want to wear gloves anyway.  We'll call it an easier clean up.  Ha!
I used clear varnish on it and then when all was dry, reassembled it and nailed the two picture hangers on the back near each end.  (For a larger quilt, you might consider adding a hanger to the center too).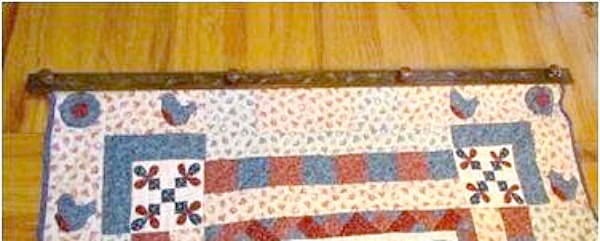 Perfect for hanging the quilt and really easy to do.  Actually, the most difficult part of the whole project was getting all that stain off my hands.  But live and learn…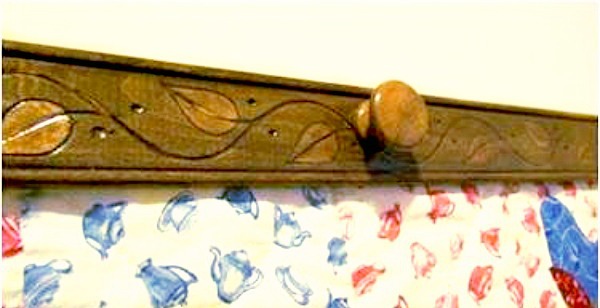 Are you new to the Sitcom?  Be sure to check out my Frequently Asked Questions Page!
For over 200 crafty tutorials for all ages, visit my Tutorial Page!  
Pages: 1 2