I've been working on creating some new items for my Etsy shop the craft shop in Newnan, and at the same time trying to perfect creating Ukrainian ostrich eggs.  I didn't realize how different each type of egg could be to work with.  But currently, I deal with chicken, duck, goose and ostrich eggs.
This is my latest Ostrich egg…
I've also put together a couple of cute egg nests using duck eggs.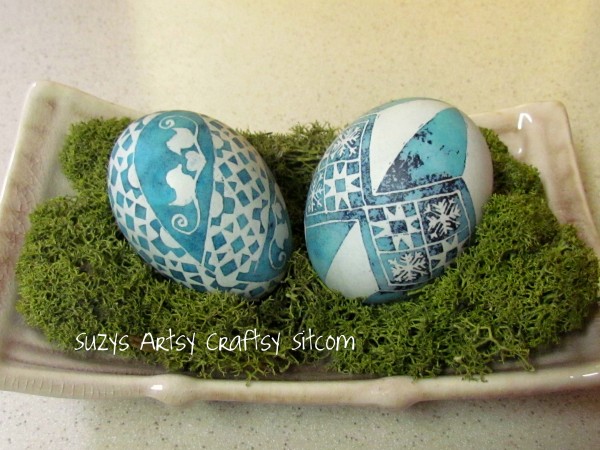 These items will be going to Bell's Handcrafts in Newnan, GA tomorrow.  If you are in the area, please stop by and say, "hi"!  I will be in the shop doing a Ukrainian egg demo.  Should be lots of fun!
And stay tuned for next week when I show you how to make something cute and happy with real chicken eggs. Here's a sneak peek…