Today is day five of the 3rd Annual Knitting and Crochet Blog Week hosted by Eskimimimakes.com.  Each day this week, the participants of this amazing blog week write a post based on the theme of the day.  If you would like to check out what the others are writing about, simply google 3KCBWDAY5, and you will find entry after entry of today's theme!  Great stuff!
Today's task is to write a creative post.  No rules, just fun.  We had lots of suggestions to get us thinking,  including cartoons, podcasts and even interpretive dance, but I decided to go with what I'm good at; sarcastic humor.  Because it comes easy to me and I'm terrible on the dance floor.
Just saying.
So, when my husband and I were on our way to our favorite little coffee shop, I happened to notice a used book store that had just opened up next door. Naturally, I wondered over there with my husband en-tow. My husband is not a huge fan of reading, but he is tolerant enough when I end up in a book store. I guess he figures it keeps me out of the bars.
Anyway, at the entrance to the store, a sign marked "FREE" caught my eye. Sitting unceremoniously in a box out front was a pile of free books that the store did not feel were up to par for their shelves. Next to "chocolate", "free" is my favorite word. So I made a beeline for the box and discovered that it contained a huge stack of vintage knitting and crochet booklets. What a find! So naturally, I emptied the box.
I then spent hours going through them and entertaining myself with all the vintage patterns. You would be amazed at how many things you can make with a crochet hook. You know you can crochet a cover for just about anything!
For example, check out this fancy toilet seat cover and carpet. Awesome! Ideal for the person who just needs that touch of color to make their chicken poop yellow toilet come to life. Imagine the fun of waking up in the middle of the night and catching your toe in one of the fancy black spider-like lace things. Imagine the crazy dreams afterward!
Then there is this awesome trash can cover, tooth brush container cover and would wonders never cease, a matching hairspray cover! You know I've gone all these years with my hairspray clashing with the rest of the bathroom. I really should be ashamed of myself. Of course, my little Suave bottle of hairspray is no match for the Aquanet cadillac model of the past. I would certainly have to take that pattern in a bit.
For the woman who has everything. Bet she doesn't own a snood! Ha! I'm really liking that word! It kinda just rolls off the tongue…
All this time, I've gone through life snoodless and didn't even know it. I shall make one for every woman on my Christmas list. And I expect to see them wearing it when we go out.  We can be a crowd of fancy snood-wearers, sipping our frappe-latte-mocha cappuccinos, gossiping about the latest Kardashian drama, while texting on our trendy ipads.  Maybe we'll start a new fashion trend.
Ya gotta admit, it is better looking than that hangy pants thing.
And the men's pattern book! AWESOME! I threatened my husband with this wonderful sweater pattern. I told him that we would definitely have to look for some geometric patterned pants to go along with it. Oh, and of course some binoculars for that manly-man look. The tanning-bed tan?  Well, that is back in style too!  Hmmm….the husband excused himself to go to Home Depot so that he could hang out with the power tools and feel manly again.  Silly man.  Crochet hooks and knitting needles are your friends!
Of course, this one just reeks with awesomeness. Granny squares on a guy. Who'd of thunk it? And the belt totally makes it complete. Perfect to show off his 17″ waist! With the guitar slung carelessly over his shoulder, this guy looks like he just stepped off the bandstand. Bet he was strumming to old Barry Manilow tunes and driving the snood-wearing women in his audience crazy. I'm going to go pick out some yarn now. I am inspired!
The Sitcom will be participating in the 3rd Annual Knitting and Crochet Blog Week all this week, so stay tuned!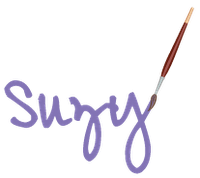 Don't miss an episode!  You can subscribe to The Sitcom by Email!