I am always thrilled to receive mail from folks who have been inspired by my tutorials.  This week, I thought I'd feature of few of the recent ones to hit my mailbox.  So check out some of the awesome projects that were originally inspired by a Sitcom post!

Your faux stained glass project got me hooked and this was my first try, it won't be my last. I have tremors and this gives me a chance to do the stained glass look. Thanks for sharing your crafting ingenuity.~ Ann- Crafting Tales
Hi Suzy!
So, I stumbled upon your blog last summer when I came across your flip flop pillow tutorial, and ever since then your blog has been bookmarked on my computer and I check it every day! Recently, I got inspired by your faux punched tin tutorial, and I made my own variation on it, with embossing instead of punching. I had seen other tutorials where people embossed, but they used an embossing machine, and seeing as how I'm still just a teenager, I came up with my own easier DIY version of embossing. I made a video, and I wanted to send it to you to show what at inspiration your blog can be. I know you recently did a blog post about people who were inspired by your projects, so I thought I would show you what I came up with. 
This is my video, I hope you like it! ~ Drew
Here are the pictures of my projects so far. The wrought iron looks good, but I think next time I would make it a little more delicate… The second picture is George the Galah.(My favourite Australian bird) I tried to capture the colours of the area around where I live on the mighty Murray river in the country..very red earth, blue sky, grey/green native gum trees etc. I adore it here, as we have retired from the city and I can now spend all my spare time crafting!! I started off to do him as stained glass, but because I wanted intense colours and detail, he became virtually a painting on glass. I sealed with layers of Krystal cote and he proudly hangs on my small verandah for all to see. ~ Dorothy in Australia
Hi Suzy!
I just wanted to thank you for the fantastic idea for making message clips from mousetraps!! I saw it on Pinterest and made my own. It's such a brilliant idea! I just wanted to let you know and to thank you for sharing. ~
Thanks again,
Shelly- StampTramp

The projects that inspired:
Magnetic Mouse Trap Clips, and Faux Metal Wall Art (The Faux Metal Wall Art will be published in a major craft magazine and has been removed from the site until the magazine comes out in mid June- in the meantime, the Faux Metal Filigree Frame project is very similar and also incorporates toilet paper tubes)!
Faux Stained Glass Tutorial and the Faux Punched Tin Tutorial
Have you created something based on a tutorial from The Sitcom?  I'd love to see it!  Featuring my readers is half the fun! Just shoot me an email at myers6281 (at) hotmail.com!
__________________________________________________________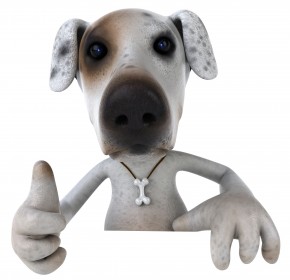 Want to see more tutorials?  Be sure to check out my tutorial page for many more!