If you ever wanted to try knitting those difficult looking patterns called Fair Isle, but were afraid to try it on your own, Liat Gat from KNITFreedom is now offering a new e-book with video tutorials.  Liat is an expert knitting instructor and videographer wh0 uses video to teach knitting techniques to students from all over the world.
She developed a method of combining written explanations, illustrations and patterns with a clear and thorough knitting video.  From beginner knitters to the more advanced, Liat's course on Fair Isle knitting is sure to offer everything you need to start working those amazing knitting patterns.
And there is plenty of time between now and Christmas to get those great Fair Isle projects done!
You will learn:
How to Fair-Isle Knit in the Round
The Difference Between Fair-Isle and Intarsia Knitting
Tips for Successful Fair-Isle Knitting
Troubleshooting — Fixing Mistakes, Tension, and More
Things to Watch Out For in the Future
How to do Fair-Isle on Magic Loop and Double-Pointed Needles
Knitting With More Than Two Colors
How to Knit Fair-Isle Back-and-Forth
Advanced Fair-Isle Knitting Skills
Knitting With Three Colors in One Row
Fair-Isle Ribbing
And check out the cute Fair Isle Felted Bag!
This bag is a quick beginner project that uses just 150 yards (140 meters) of two colors of chunky yarn. It's felted, which means even if you do make some mistakes, you'll never be able to tell!
This course can be watched from your computer, iPad, iPhone, Android, Kindle Fire, Nook Color, Blu-Ray Player and any other device or table – without an internet connection!
Go check out KNITfreedom!  Currently this e-book is available for $22.49.  Don't miss out on some great Fair Isle knitting techniques!  You will be an expert before you know it!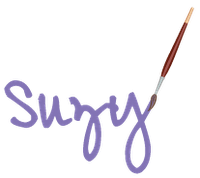 Don't miss an episode!  You can subscribe to The Sitcom by Email!