Grouting
As soon as you have completed tiling, you can move to the next step of grouting.  You don't have to wait for the glue to cure.  I used sandless grout that I purchased at the hardware store, mixing up several cups of the powdered grout with enough water to make it a thick consistency.
I then added it by spoonful on top of my project, pushing it into the cracks with my fingers.
I used a sponge to wipe off the excess grout, rinsing it repeatedly in a bucket of water.
The grout takes about 2 hours to dry and then use a washcloth or a bit of cheese cloth to buff each of the tiles in order to remove any haze left from the grout.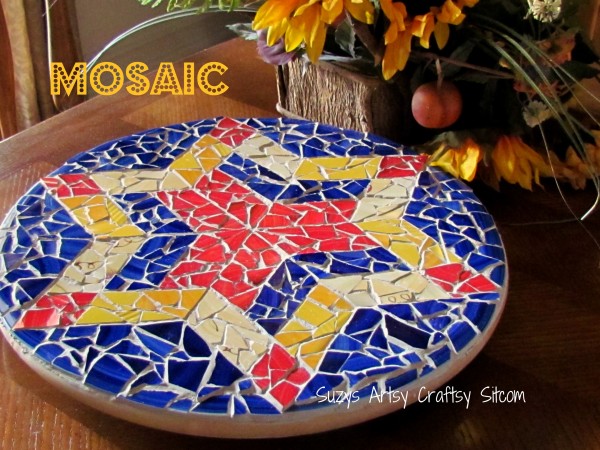 I love how my Lazy Susan turned out.  It matches my kitchen perfectly!