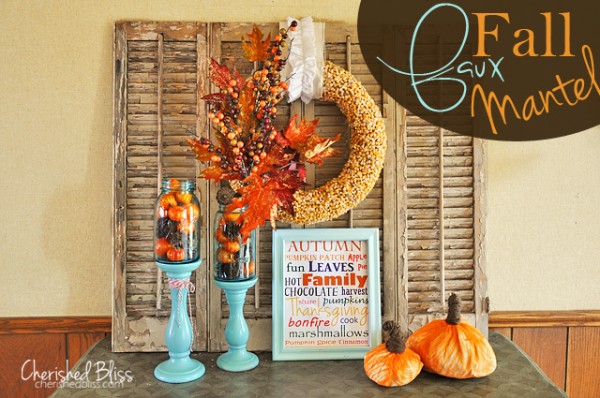 Welcome to another Commercial Break Thursday!  This is your opportunity to take advantage of a bit of free advertising! Have a blog, an Etsy shop or maybe a project that needs a little PDA?  Well, link it up!  Each week I feature someone from the link list, so there is potential for even more folks to see your stuff!
This week, I am featuring Ashley from Cherished Bliss.  Ashley is a stay at home mom out of Wisconsin who loves to craft, sew, decorate and create wonderful things for her children and home.  She totally has a great eye for beautiful things and the photography alone on her site is enough to make you stay for a while.
Ashley is currently doing a "Getting to Know Me" series which talks about her life and her children.  After reading part one, I feel like I already know her!  Be sure to check out the rest of the series as she promises to post the good, the bad and the ugly. Ashley says, " Sometimes as a blogger, do you ever just step back and look at yourself? I mean we read through all these other people's lives, do you ever wonder… what do I look like from the outside?
I do, occasionally…."
Please take a few moments to check out Ashley's blog, Cherished Bliss.  There is much there to inspire and I guarantee it will put a smile on your face!
Then take another moment and promote yourself!
Please feel free to link up your latest crafty project your blog or your etsy shop. That way we can all get a little self-promotion in. A little bit of advertising and self promotion never hurts.   Next week, I will randomly choose one of you to  feature.   Please link away, and be sure to visit some of the other folks who link up.
If you choose to, there is a button in the right hand column that you can add to your blog to give the Sitcom a shout-out. Link lists are a great way to help each other out!