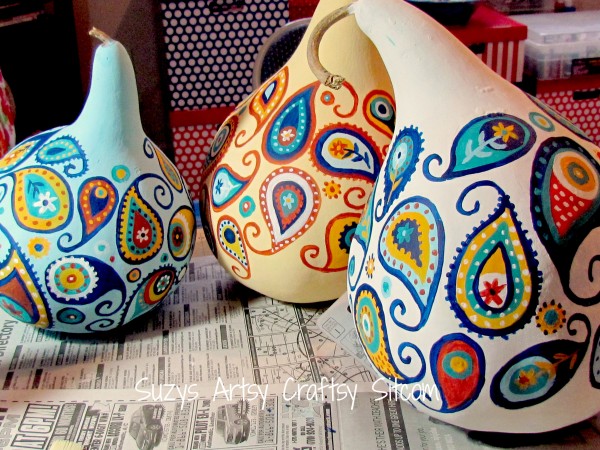 And here they are waiting for me to make their little heads.  Am I ready for the gossiping to start?  Well sure.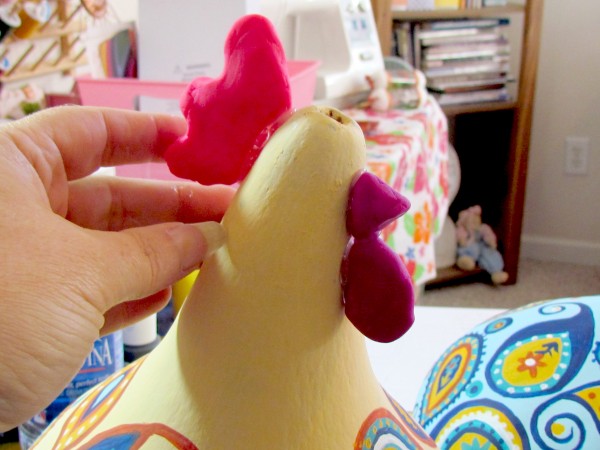 I used polymer clay to create the comb, beak and wattle for each chicken. Don't you just love that word, wattle? The process is to shape the clay how you would like it, then put it in a 200 degree oven for about an hour to dry.
Once the pieces have cooled and hardened, they were then hot glued onto the gourds.  I then painted the comb and wattle with the brick red, and the beaks with gold.  (It took several coats of paint).  You could shorten this process by using the proper color clay, but I tend to work from my stash and pink was my only option.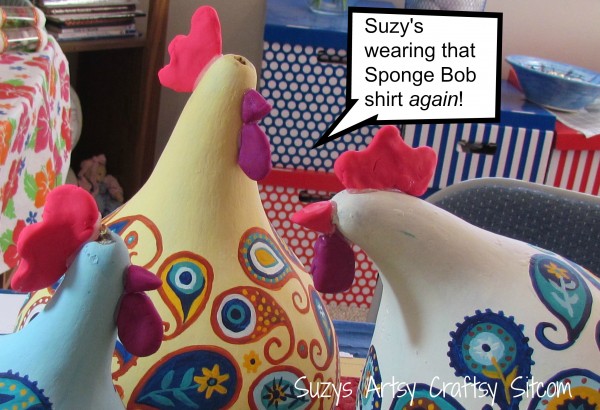 See, they don't even have eyes yet, and they are already talking about me!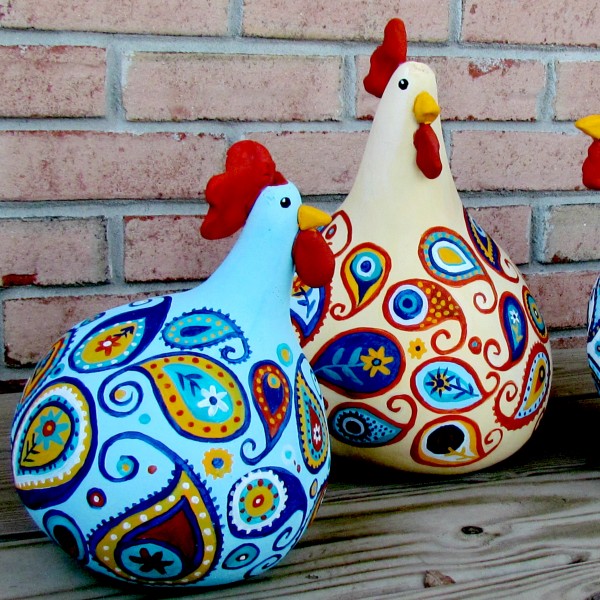 A dot of black paint creates the eye.  Add a smaller dot of white for a highlight.  The final step is to add two good coats of Krylon clear matte acrylic spray to protect the paint.  And then they are done!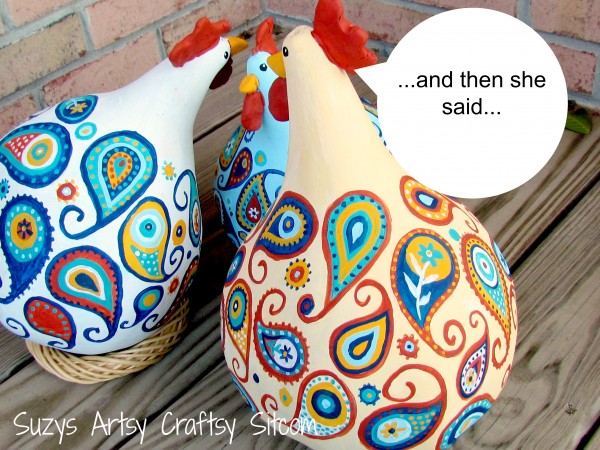 Now if I could just get them to be quiet!
What to purchase some already made chickens?  My latest flock of gossiping chickens is now available in my Etsy shop! 
For more decorative painting, see:
Vintage Seed Packet Art
Enchanted Fish recycled cookie sheet art
Want to try your hand at quilting?  My newest quilt Pattern- Sleepy Puppies!  A great gift!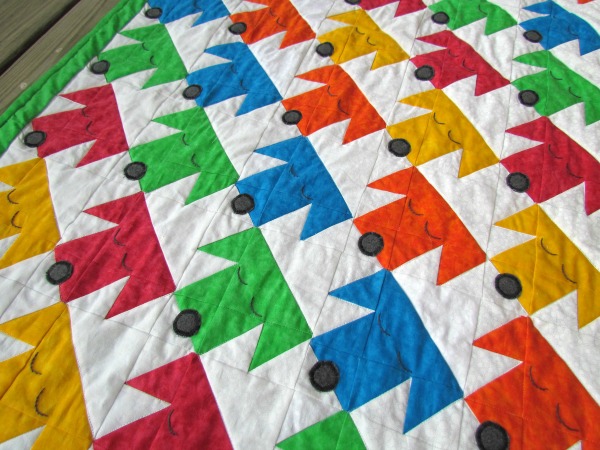 Are you new to the Sitcom?  Be sure to check out my Frequently Asked Questions Page!
For over 150 crafty tutorials for all ages, visit my Tutorial Page!