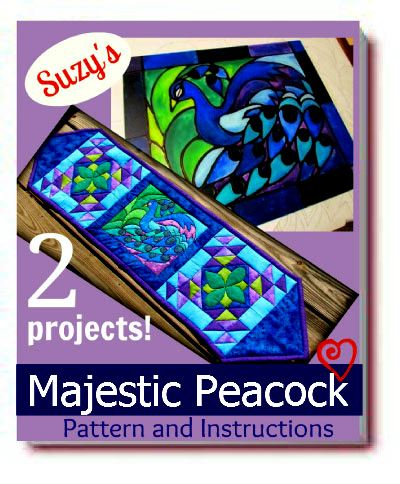 Missy, from So you Think You're Crafty, is featuring my patterns today!
Be sure to enter the giveaway for your chance to win my Majestic Peacock Pattern eBook!  To enter, you just have to be a facebook fan of Suzy's Artsy Craftsy Sitcom!
The Majestic Peacock pattern book not only contains the pattern for the Majestic Peacock, but instructions for two complete projects using that pattern and ideas for seven other projects.  It is a great project idea for the cold winter months ahead!
"So You Think You're Crafty" is a head-to-head crafting competition – the first "reality" blog.  Every 10 weeks a new group of crafters is selected.  Each week the crafters are given a theme and YOU vote for your favorite.  Right now, she is in the midst of auditions for Season 14 which starts in January.  Be sure to check out the projects from those that are auditioning and vote for your favorite!