Is one of your new years resolutions getting more exercise?  Mine definitely is.  Currently, I work two full time jobs.  I'm an executive assistant by day and a blogger by night.  Both jobs entail me sitting on my butt.  Due to that fact, I have developed a severe case of "blogger butt".  The solution?  Get off my butt and walk!
A few years ago, my husband and I ran across the book 60 Hikes Within 60 Miles: Atlanta: Including Marietta, Lawrenceville, and Peachtree City
 by Randy and Pam Golden.  The book not only tells you where the trails are, but gives you history, photos, maps and much more for each trail, including topographic maps and difficulty ratings.  Google "60 Hikes within 60 Miles" and you fill find many more similar books for cities all over the United States.
Since the book is numbered from 1-60, I thought it might be fun to put the name of each hike on a popsicle stick along with the hike number.  The sticks are color coded with the easiest hikes in green, the most difficult in red.
Each week, my husband and I will draw a new popsicle stick from the jar and do the hike listed on the stick.  If we want an easy week, we can draw a green one, or if we feel particularly energetic; a red one.  Or just close our eyes and go for it!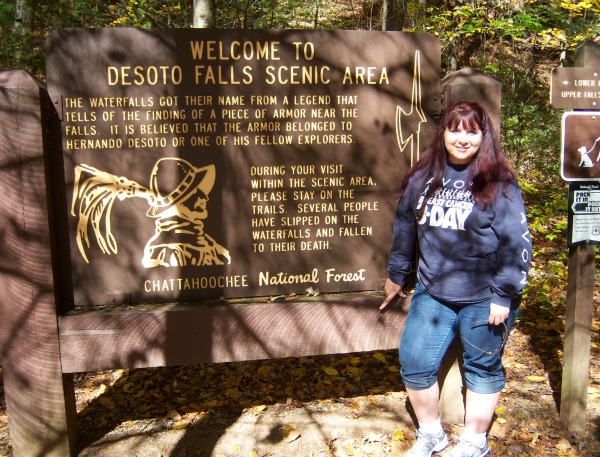 A few years ago, we started hiking the trails in the book and documenting them with photos.  These are just a few of them.  We actually hiked over half the book!  Above is the DeSoto Falls Scenic Area, a relatively easy hike from what I remember; and my husband at the top of Kennesaw Mountain- one of the most difficult hikes in the book.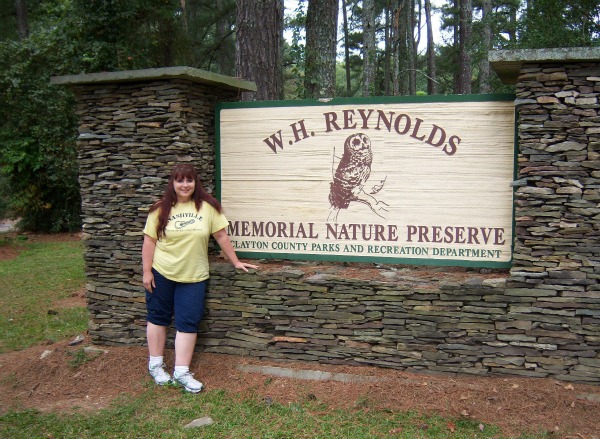 Not only did we get lots of great exercise in, but we discovered parts of the Atlanta area that we had no idea existed.  That's the Chattahoochee River behind me and the city of Atlanta was just past those trees.
There is beauty all around us.  We just have to go look for it.
We plan on hiking all the trails this time.  And we will document them again with photos, because that's just the way we roll. It might take us a while, but our little jar O'hikes is definitely going to be a fun way to get a great workout, spend some quality time together, and just maybe pare off a bit of the blogger butt.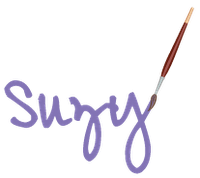 P.S. This was not a sponsored post.  I just had to share!
Want a little exercise humor to go along with your New Years resolution? Be sure to visit these posts:
The Day We Were Nearly Famous
Of Pollination and Compromising Positions
Braving the Wilds of Montana one Snowflake at a Time