During week one of the Learn to Sew Series by Crazy Little Projects, Amber taught us how to sew a straight line.  Seems easy enough, but for someone learning to sew, sewing a straight line is pretty darn important, right?
Now I have to admit that I am not a beginning sewer, but this series is just so good, that I felt the need to follow along.  The homework assignment for week one was to create baby burp cloths.  You can find Amber's tutorial here.
Me? Well I don't own a baby.  My youngest is 22 years old, so it has been quite a while since there was a baby in my house.  In fact, I don't know anybody at the moment that owns a baby.  So what to do?  I really wanted to try out the tutorial!  Well, if memory serves me correctly, cloth diapers are amazing for dusting.  They do not leave lint and are perfect for polishing wood.  I think I'll make some "designer" dust cloths following Amber's tutorial!
So, I tell the hubby that we have to go to Wal-Mart and get some cloth diapers.
I got the look.
I smiled sweetly and told him I plan on making fancy dust cloths!
He said, "When do you ever dust?"
Smart-butt.
Anyway, we purchased some cloth diapers for the project.  Turns out that there are two types- one ply and three ply.  I chose the one ply because it was cheaper.  Got home, opened it, and was thoroughly confused.  One-ply is so thin you can see through it!  Now, granted its been twenty years since I have dealt with diapers, but I can tell you that back then, one of my girls would have gone through that one-ply diaper in about five minutes.  Do kids not poopy like they did 20 years ago?
Can someone in the know explain this one-ply thing to me?
Went back to the store for round two and purchased the three-ply diapers.  Finally, something familiar!
I went with some coordinating  flannel fabrics that I had in my stash and followed Amber's tutorial, creating some amazing designer dust cloths!  Amber's tutorial is easy to follow and a great way to incorporate your lesson one.
Week two has begun in the Learn to Sew Series today.   This week, she teaches us about the zig-zag stitch!
This week's Learn to Sew sponsor is PeekaBoo Pattern Shop.   And one lucky reader is going to win a Build Your Wardrobe pack of patterns. It's 5 patterns that YOU choose from 5 different categories. How fun is that? AND, everyone gets a discount. Use the code learntosew15 this week only and you will save 15% off anything in the shop.
Stop by Crazy Little Projects, check out lesson two of the Learn to Sew Series, and be sure to enter to win the prize from PeekaBoo Pattern Shop!
And be sure to come back here next week, to check out my homework from lesson two!
The husband wants to know when I plan on dusting now.
Sigh…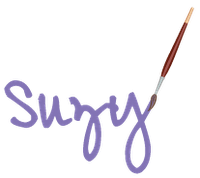 For 100 tutorials for all ages, including a few sewing ones, visit my Tutorial Page!