This is the first week of lessons from Amber at Crazy Little Projects!  I am so excited to follow along!  I am a self-taught sewer. (Hmmm….not really liking that word).  Sewist? Sewing chick? Maker of sewn objects?…
Well, whatever.  I likes to sew.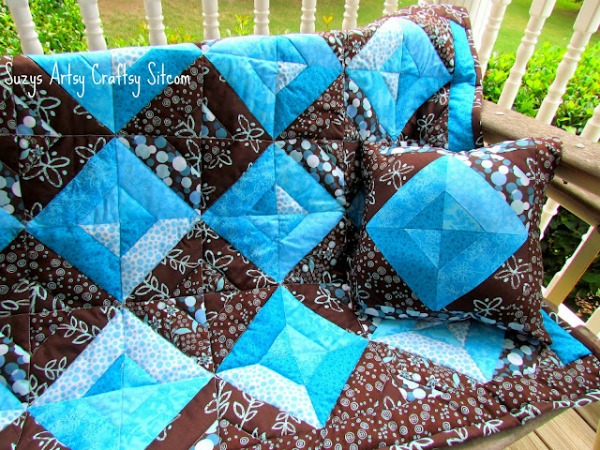 In fact, I did a beginning quilting series a year ago here on the Sitcom.  But there are lots of folks that haven't learned the basics of sewing, which is something that you would need in order to tackle a project such as a quilt.  And that is where Amber comes in.  She will be showing us a new lesson every week, and then giving us a project for "homework".
I will be following along with Amber, and completing the assignment each week and sharing it with you!  Would you like to follow too?
Make sure you have Meet Your Machine, checked out the Sewing Dictionary and know How to Buy Fabric. Also, please read through and commit yourself to our Learn to Sew Series Pledge.  Then we can all get started!
Then check out lesson #1- Sewing a Straight Line.
Homework?  Well how about a set of baby burp cloths?  I'm on my way to the store right now to find some cute fabric!

This week's post at Crazy Little Projects is sponsored by Fat Quarter Shop. They sell all kinds of fabric (great for these projects in this series!) and they are giving one of YOU a $15 credit to their store. (Be sure to enter at Crazy Little Projects!)
Next week I'll show you what I made as I followed along with Amber's tutorial!
For more sewing from the Sitcom, check out:
Flip Flop Pillow Tutorial
Sleepy Time Doorstop
And for over 100 more tutorials for all ages, be sure to visit my Tutorial Page