Create a unique quilted look that involves absolutely no sewing at all!  This Faux Quilted Bulletin Board is made with foam and fabric scraps and is a beautiful focal piece for your room!  My tutorial even includes a free pattern for you to download!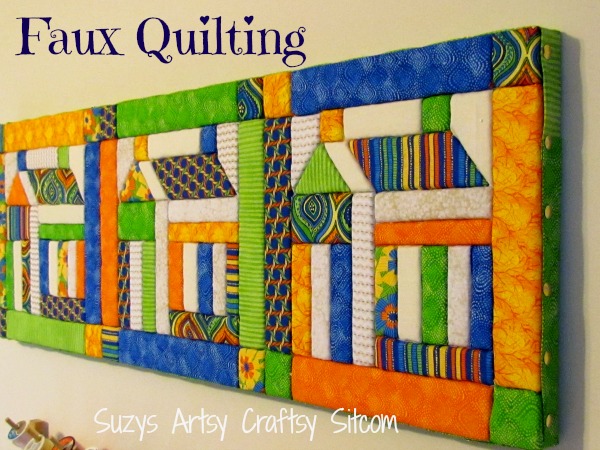 The husband works for a company that gets large parts in daily and they are packaged with styrofoam around them for protection.  So, of course I confiscated some.  I am a huge fan of creating crafts from recycled materials.  I decided to create a bulletin board that gives the look of quilting, but is actually incredibly easy to do.  It is a colorful addition to my sewing room!  Want to know how to make your own?
For this project I used:
One sheet of styrofoam packing material (36″ x 12″ x 1/2″) If you do not have access to packing material, your local craft store sells it in similar size sheets.
Assorted fabrics, cut in strips for easy handling
Ruler
Sharpie Pen
Craft Knife
Butter knife or credit card for pushing fabric into the styrofoam
Sheet of foam board
Thumb tacks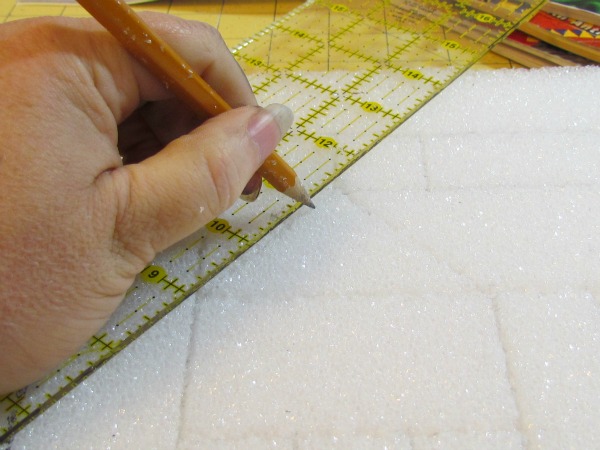 I enlarged the pattern to 12″ square, so I was able to make three repeats of it across the width of the styrofoam sheet.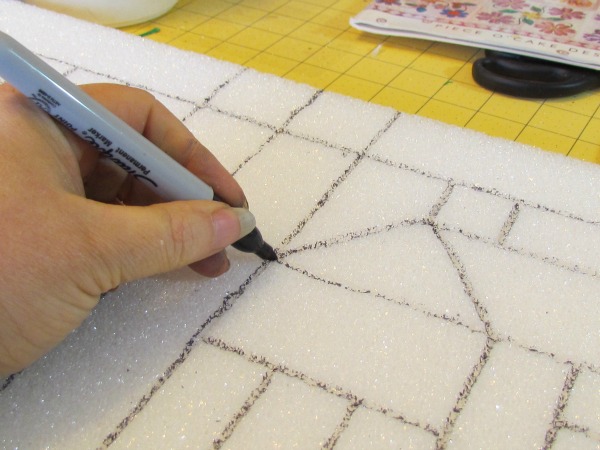 Use a pencil and ruler to mark it out, and then use a sharpie pen to darken the lines.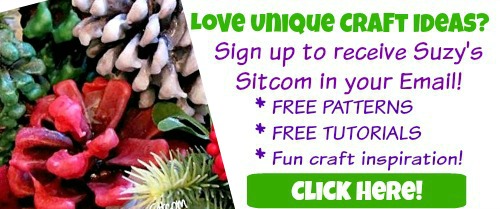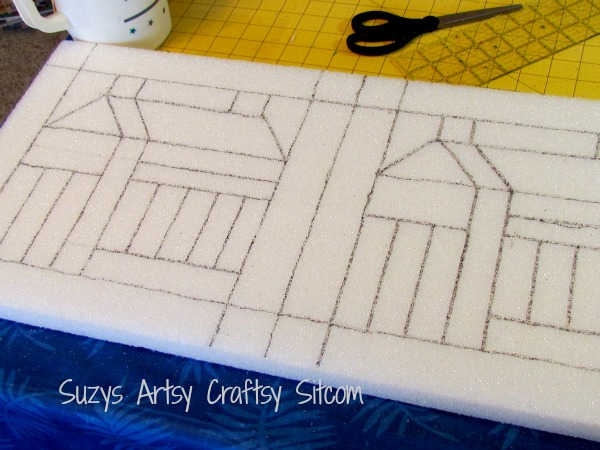 Now you are ready to add fabric!  Click here for the next step.