Once the pattern is complete, choose a variety of fabrics to use.  My original plan was to go with a wintery look, but after searching through my fabric stash, I was drawn to the warm summery colors.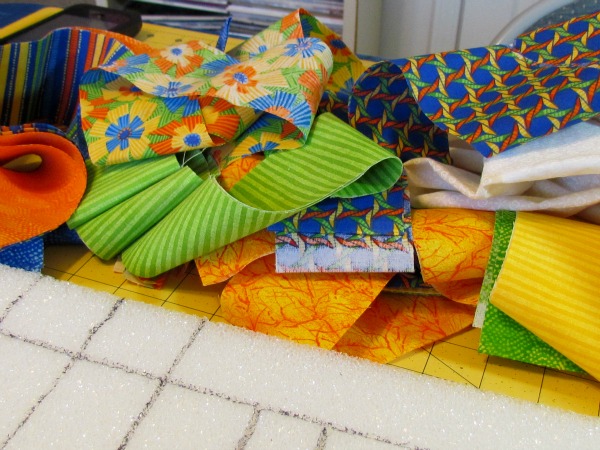 Choose about 8 different coordinating fabrics, and then cut them in 2- 1/2″ wide strips for easier handling.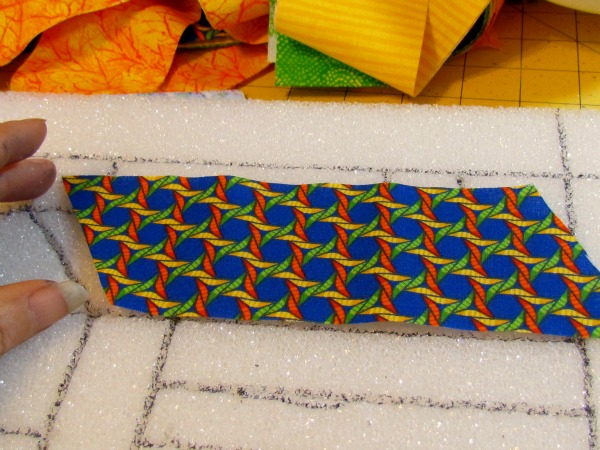 Choose a place to begin and cut a piece of fabric big enough to overlap all four sides of the area by about 1/2″.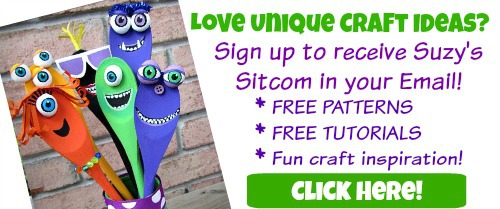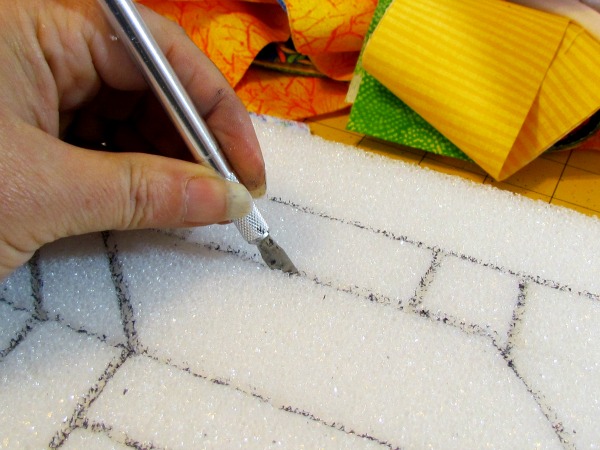 Use the craft knife to cut into the styrofoam along the line.  Be careful not to cut entirely through the styrofoam sheet.  You want to go about half way through.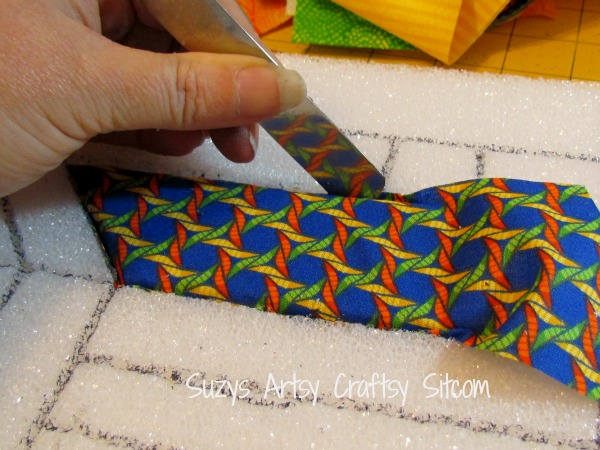 Use a butter knife or credit card to push the edges of the fabric down into the styrofoam along the cut lines.
Choose your fabrics as you go and repeat the above steps, pushing the extra fabric into the cracks.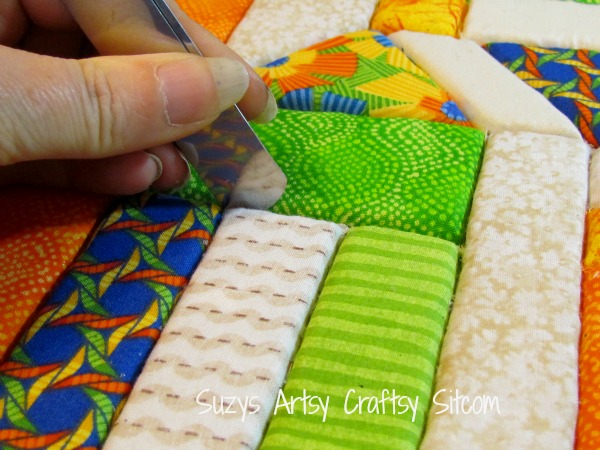 Now you are ready to finish the edges.  Click here for the next step.