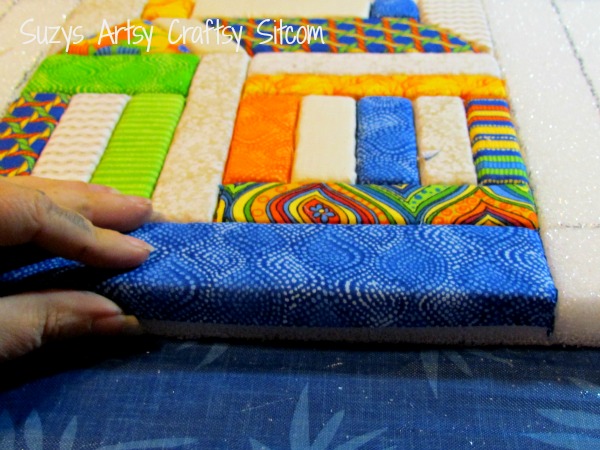 On the edges, simply overlap the fabric over the edge and push into the crevices made by your craft knife.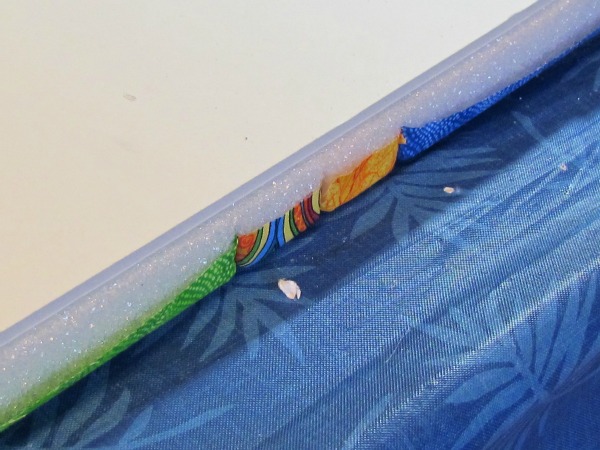 Because the sheet of styrofoam has been compromised, it is a bit weak.  To ensure that it does not break, cut a piece of foam board big enough to glue to the back of the styrofoam using low temp hot glue.
Cut strips of fabric about 2- 1/2″ wide to use as the edging fabric.  Use the low temp hot glue gun to glue the strip along the edges of the back.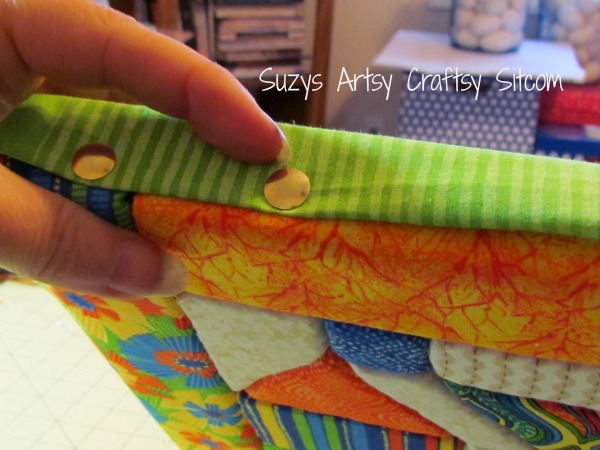 Fold the strip of fabric over the side of the project, fold the edge where it meets the front, and press in place with a thumbtack.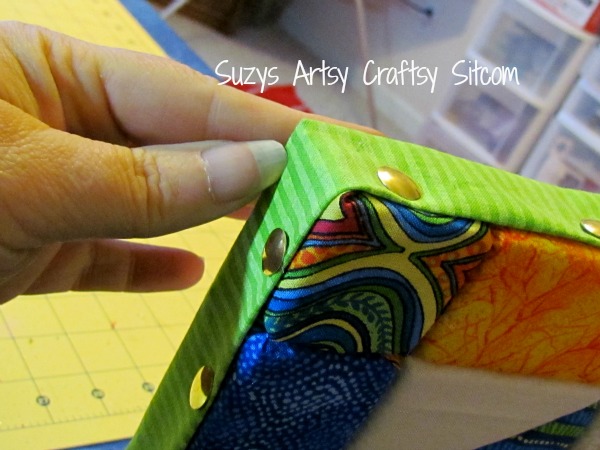 If your thumbtack will not stay in place, use a dot of hot glue on the tip of it before you punch it in.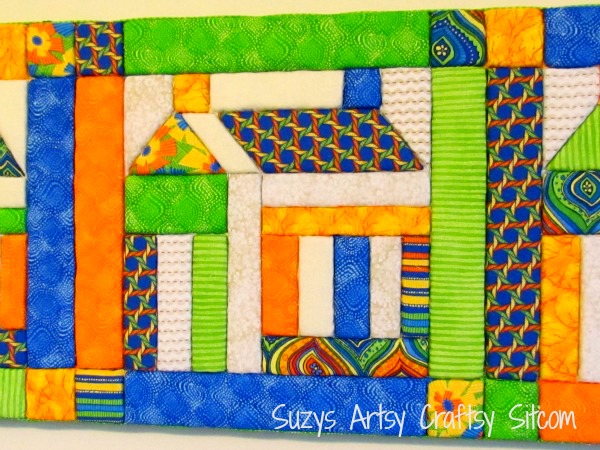 And there you have it.  A sunny, colorful bulletin board with the look of a fancy quilt.  A perfect decoration for any room.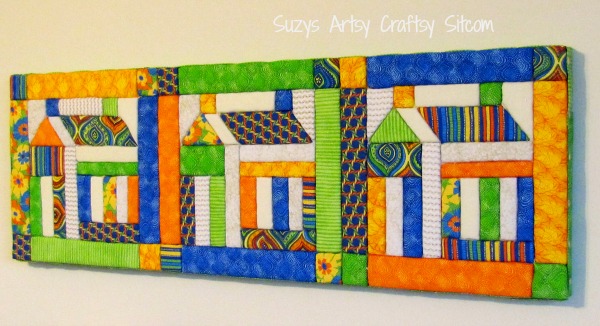 Do you like recycled craft projects?  Then be sure to check out the following!
Faux Metal Wall Art from toilet paper tubes
Faux Tin Tiles from a disposable cookie sheet
Paper Reed Frames from recycled magazines
For over 200 more tutorials for all ages, be sure to visit my Tutorial Page!
Want to try your hand at quilting?  My newest quilt Pattern- Batiks Gone Wild!  A great gift!
Are you new to the Sitcom?  Be sure to check out my Frequently Asked Questions Page!
For over 150 crafty tutorials for all ages, visit my Tutorial Page!