My most popular quilt pattern is called Windmills at Night.  I designed it specifically for beginning quilters, using pre-cut fabric strips called "jelly rolls".  The bright red fabrics touch off the black and white fabrics beautifully, and this striking lap quilt will make a fabulous addition to your decor.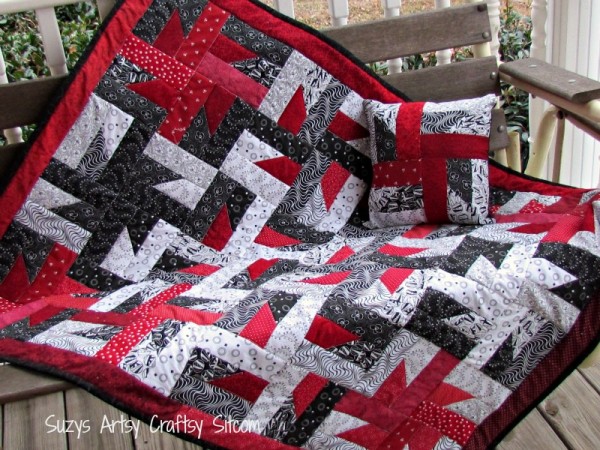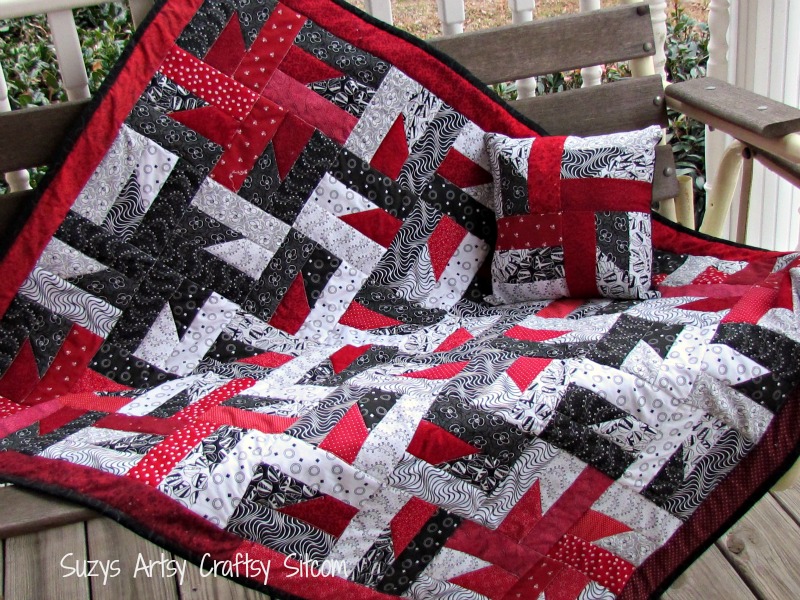 Although it may look complicated, Windmills at Night is a simple pattern.  A beginning quilter can easily tackle this project, and a more experienced quilter can easily finish this 40″ x 52″ lap quilt in a weekend.
Want a bigger size?
The pattern includes fabric requirements and instructions for not only the lap quilt, but twin, double, queen and king sizes also!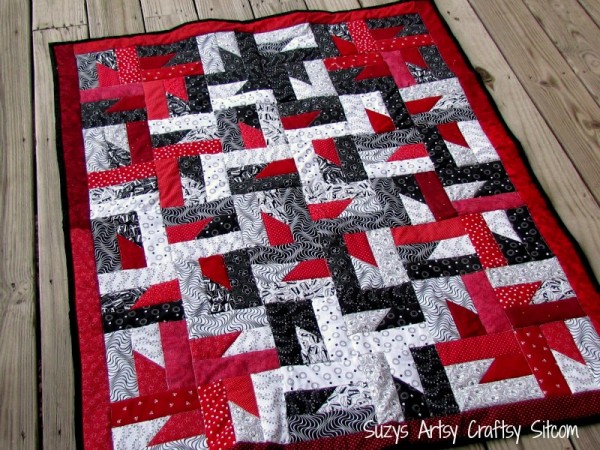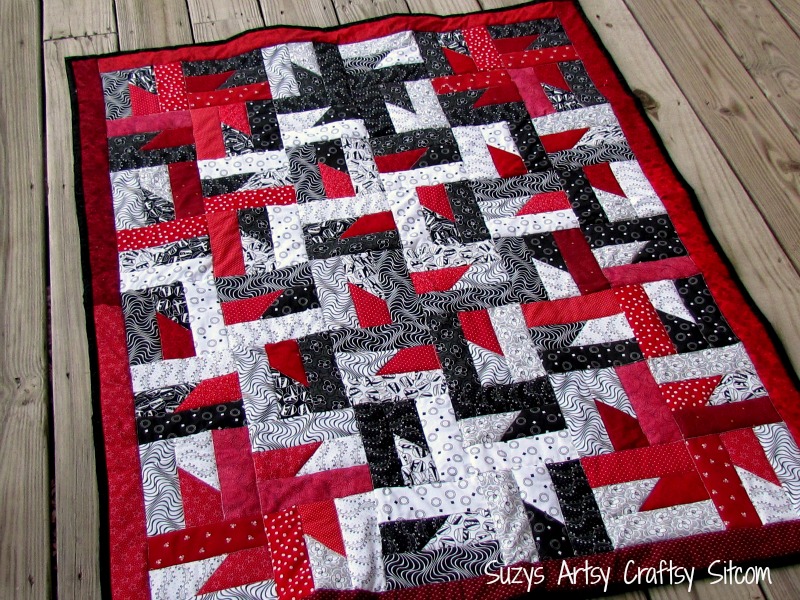 Of course, you can always select your fabric at your local shop and cut the 2.5″ wide strips to make this project.  In fact, I have included cutting instructions also.
Have you ever used Jelly Rolls?
A Jelly Roll consists of carefully selected fabrics in light, medium and dark values-in this case, a 20 strip pack of black and white fabrics, and a 20 strip pack of reds.  Each strip is die cut for pinpoint accuracy, 2.5" x width of the fabric or 42/44" approximate.  You can often find Jelly Rolls in fabric stores and on line at fabric shops like Discount Sewing Supply.
Are you new to the Sitcom?  Be sure to check out my Frequently Asked Questions Page!