Adding in the Dimensional Paint
Use the Tulip Dimensional paint in black to draw out the outlines of the birds.  Start from the top and work down.  The dimensional paint takes a while to dry and you don't want to be dragging your hand through it.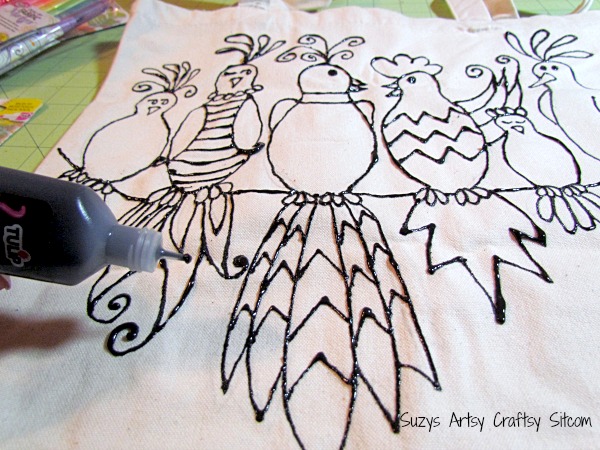 Follow all the lines that you transferred onto the fabric. I love this particular brand of dimensional paint because it dispenses smoothly, in a fine line.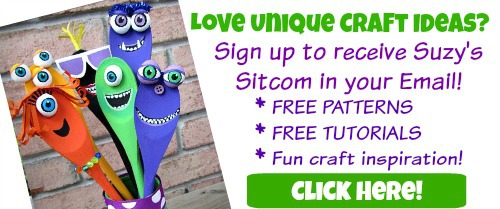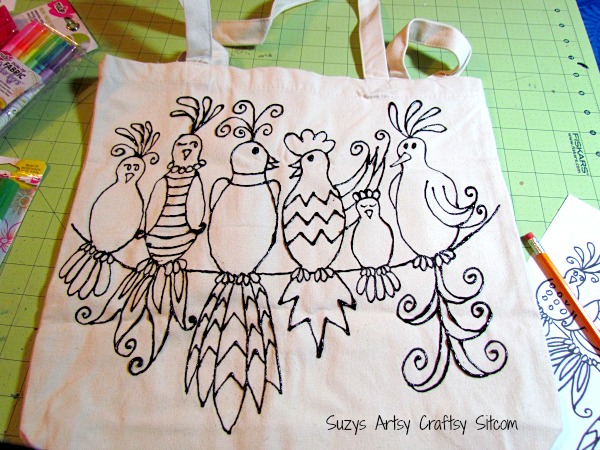 Once all the outlining is done, it is time to add a bit of color!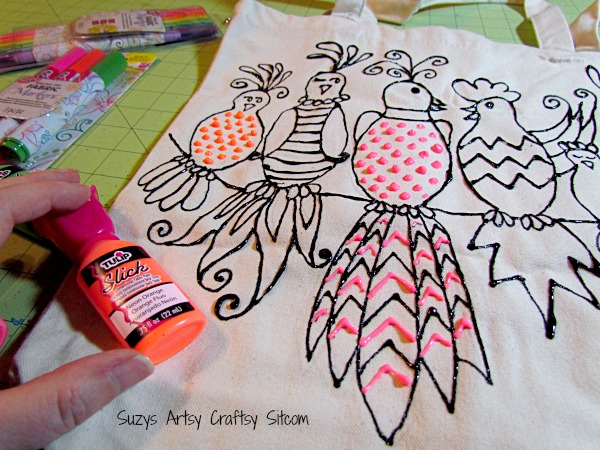 Since I was going to have to allow for drying time, I added the neon dimensional paints next.  Be careful not to touch any of the black with your hands if it hasn't dried yet.  The dimensional paint takes several hours to dry before you go to the next step.
Now lets add in the neon colors!