Glue the coils together with touches of hot glue.  Add six half strip coils to the insides of the tree to fill it in.
Touch up the edges with green acrylic paint.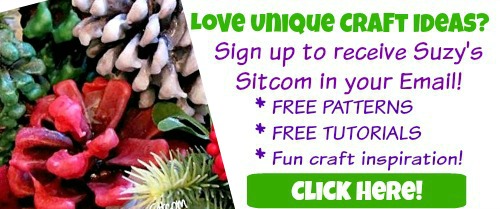 Paint the top edges with Mod Podge and then sprinkle with green glitter.
Add gemstones, using white glue to attach.  (I tried hot glue at this point, but too many strings).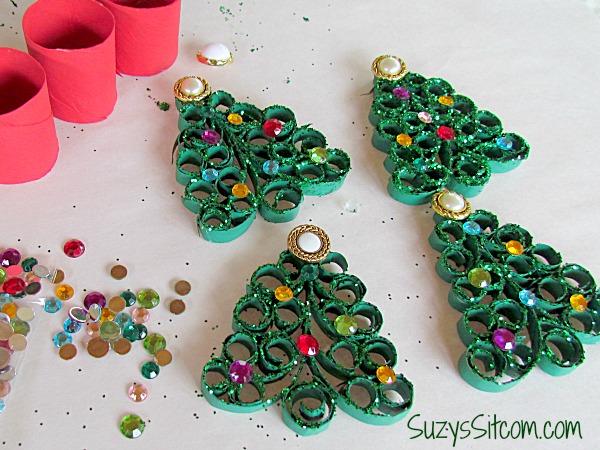 The final touch is to add a button for the top of the tree, attaching with white glue. Cut a paper towel tube into 2″ wide rings and paint each them red for the napkin rings.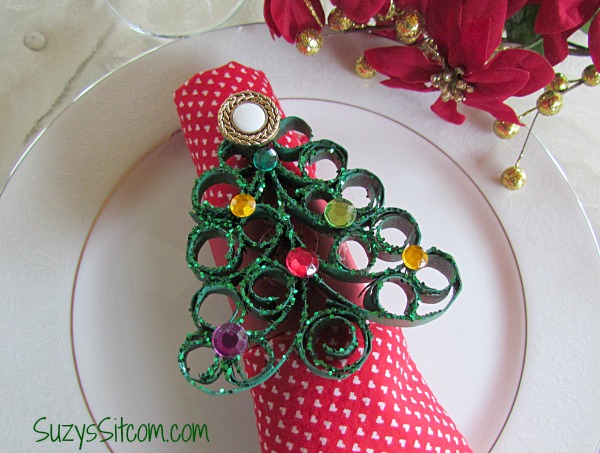 Glue the tree to the napkin ring with hot glue.  And there you have it!  A pretty decoration for your holiday table using recycled materials.
And Mona from Craft Klatch creating something even more amazing!  Check out this beautiful glittery star made from toilet paper tubes and buttons!  Just wow.  For the full video tutorial, check our Craft Klatch on Youtube or her website!!
I want to thank Mona for this amazingly fun competition!
Now go grab some TP tubes and glitter and make something awesome!
Are you new to the Sitcom?  Be sure to check out my Frequently Asked Questions Page!
For over 2000 more tutorials and recipes for all ages, be sure to visit my Tutorial Page!