Flip your project over and you will be thrilled at the effect!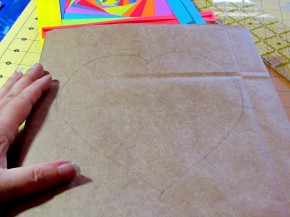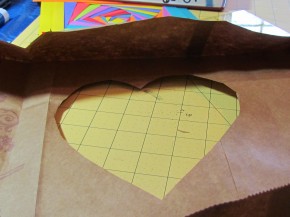 For any of the patterns, draw an opening (apple, square, circle, heart shape) that is just a bit smaller than the finished Iris Fold.   Unwrap the book and cut the shape out of the cover.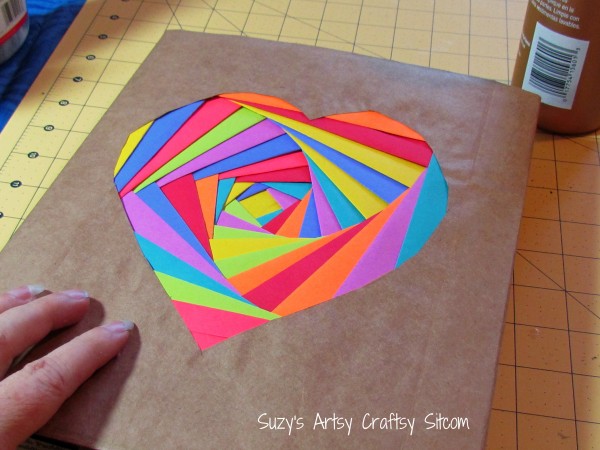 Glue the Iris Fold onto the inside of the cover using tacky glue with the front side of the Iris Fold against the inside of the front cover.
Not so boring now, is it? Let your colorful creative ideas go wild!
For other fun Back to School Crafts- click here!
For a full listing of the Sitcom's Paper Crafts – click here!
Are you new to the Sitcom?  Be sure to check out my Frequently Asked Questions Page!
For over 200 crafty tutorials for all ages, visit my Tutorial Page!