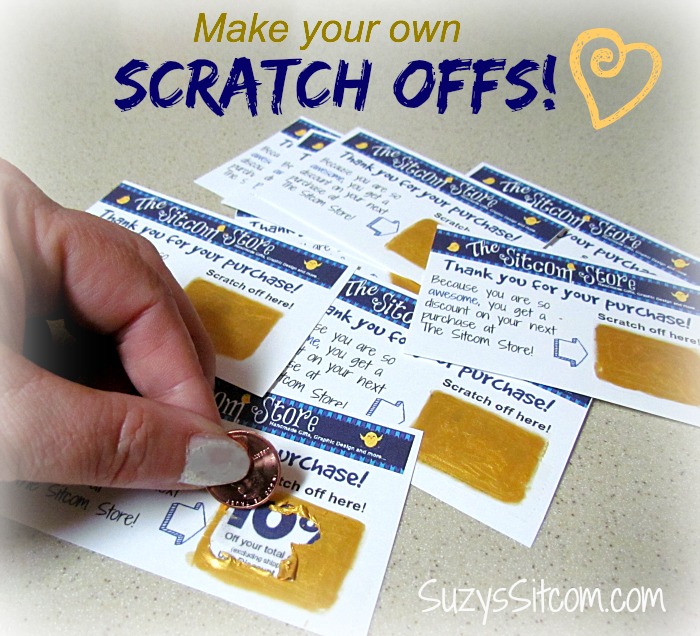 Using just paint and of all things – dishwashing soap, you can easily create your own scratch offs!  I made a whole batch of scratch off coupons for my Etsy shop.
Don't have a shop?
Well, this little project is also great for giving homemade birthday cards with a special message under the scratch off.  Maybe a chore chart for the kids where they scratch off their chores?  Gender reveal cards? Or how about a cool gift card for the hubby with fun things to do.   Lots of possibilities!
You can find the easy tutorial here: Make your own scratch offs!
In fact, I revisited this easy craft idea on Halloween…
My sister throws a huge party every year, and she is always looking for ideas.  Me, I'm not a fan of scary.  I usually go with cute for Halloween with projects like my Jar O Monsters, and my Mummy Wreath.
So, instead of scariness, I came up with a cute scratch off idea.  Click here for the Free Halloween Print out and instructions!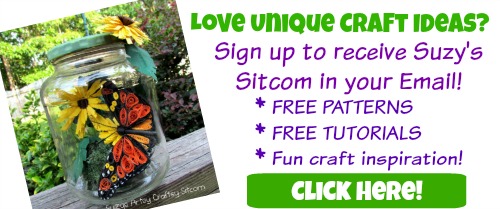 4. Make your own Monogram out of a Cardboard Box!
Creating things that look expensive out of things that just plain aren't is kind of a hobby of mine. I love monograms and they make great gifts. But I hate spending the money for cardboard monograms. So with that in mind, I decided to create my own monogram and add a quilled twist to it!   Click here for the full tutorial!
Click here for more money saving craft ideas!