Some monsters have hair!  Cut a 2″ wide strip of paper and cut a fringe in one side.  Glue in place, and curl the ends of the hair using a quilling tool, or your fingers.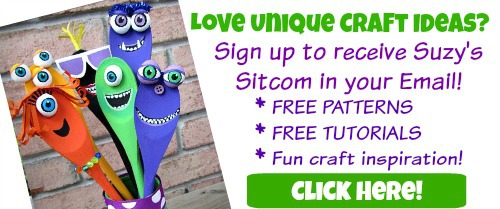 The final touch on the jar is to paint the word "Boo!".  The jar and the spoons, once dry, are sprayed with a clear acrylic sealant.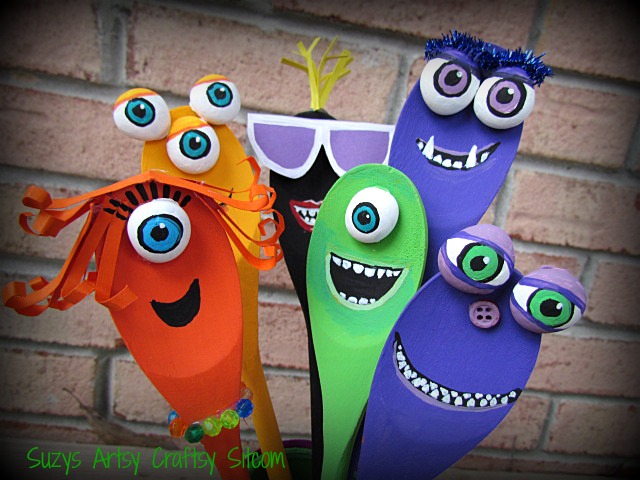 And there you have it, a mess O' monsters!
 Each with their own personality, and each vaguely based on some of my favorite monster characters!
Love Halloween Crafts for kids?  Be sure to visit Better Life Design for 6 Simple Halloween Crafts!
Boo!
For more Halloween and Fall Themed Crafts, click here!
Are you new to the Sitcom?  Be sure to check out my Frequently Asked Questions Page!
For over 100 more tutorials and recipes for all ages, be sure to visit my Tutorial Page!