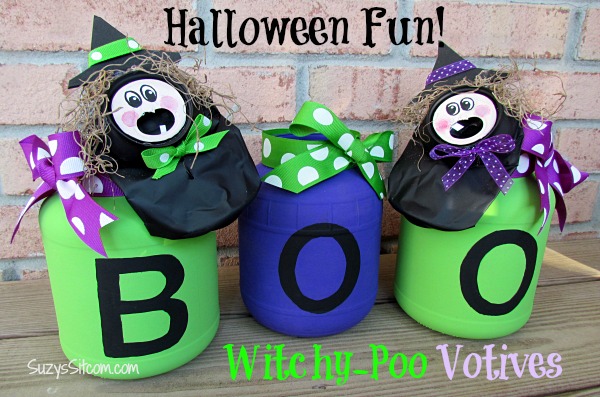 Witchy-Poo Votives 
These cute little Witchy-Poos are made from recycled soda cans.  Their votives are recycled pickle jars.  We are talking a lot of cute here for very little money.  This project is totally up my alley!
You may have seen Witchy-Poo before.  She was one of my original projects back in 2010 when the Sitcom was young.  At that time, I made her into a fun door decoration!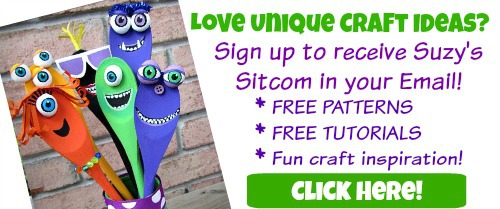 When the nice folks at RIT Dye sent me a box of their liquid dyes to try out, I'm betting they never expected a shelf full of monsters.  But that's just kind of the way we roll around here at The Sitcom.
The daughter and I wanted to carve pumpkins, and of course we wanted to make ours a bit different. Because that's the way my family rolls. You certainly can't expect the norm from us. I have been playing around with the idea of a "jeweled pumpkin" and my daughter wanted to make something to cheer up her hubby who is currently serving in the military.