My sister throws a huge party every year, and she is always looking for ideas.  Me, I'm not a fan of scary.  I usually go with cute for Halloween with projects like my Jar O Monsters, and my Mummy Wreath.  So, instead of scariness, I came up with a cute scratch off idea.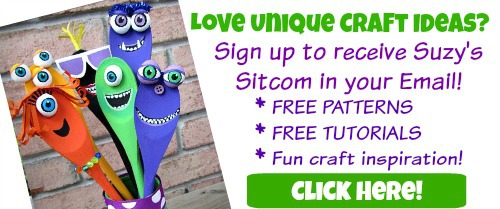 I found these blocks at the major discount price of fifty cents each at the craft store some time ago. There were only three, and I had absolutely no idea what I was going to do with them, but at that price I couldn't afford not to buy them. So they have been sitting patiently waiting in my craft closet for inspiration to strike. And it finally did.  This is my very first toilet paper tube project!
You could just roast them and eat them and be all healthy and all.  Most folks do that.  But we are talking chez Sitcom here.  We specialize in taking healthy and making it sugary and tasty.  Because that is the way we roll.  So I grabbed my brown sugar and made my version of candied pumpkin seeds.  Because really, somebody had to do it.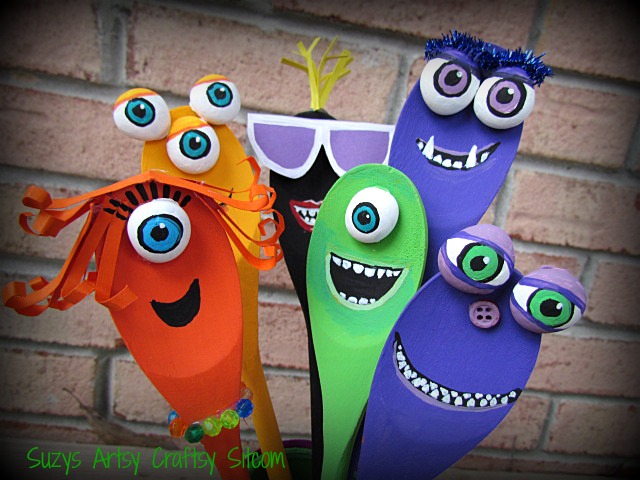 Inspired by the hilarious prequel to Monsters, Inc., I decided to create a Jar O' Monsters emulating some of the wonderful characters from the movie! This project just required some wooden spoons, paint and glass cabochons for eyes!
Are you new to the Sitcom?  Be sure to check out my Frequently Asked Questions Page!
For over 100 more tutorials and recipes for all ages, be sure to visit my Tutorial Page!