I create two pages each month with a daily view.  These are my tasks that need to be completed every week.  It helps me to keep on task with all three websites.  The opposite page includes crafting ideas and post ideas.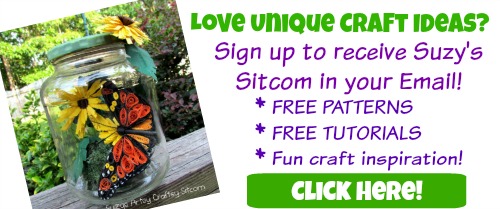 My Bullet Journal Symbols
I write an "x" over the bullet to mark to-dos that are now complete. (I know this isn't as satisfying as crossing the item off, but it's nice because it leaves the item more visible, which is helpful when you're looking back.)
A greater than symbol (>) means that the task wasn't completed and I need to move it to the next day.
Other symbols that can be used include:
The less than symbol (<) to show that a task has been scheduled.
A dash (-) for quick thoughts, notes or smaller events.
An open circle (o) to mark big events.
A star (*) to notate important reminders.
Of course it is entirely up to you!
As you can see, my Bullet Journal not only includes thoughts and tasks and ideas, but fun quotes and illustrations.
Because you see, I'm always creating.
The little doodles and quotes in my Bullet Journal may one day become projects and free patterns on my website.