A few weeks ago, I showed you how to create your own Bullet Journal.  It is a great way to keep yourself organized and be creative at the same time.  This week, I want to show you how to make your own cover for your journal.
This unique cover made with polymer clay is not only fun and easy to make, but it will make your journal all the more unique to you!  Polymer clay is an easy to use oven baked clay that is incredibly versatile.  It can be used to create not only book covers, but ornaments, jewelry, art and much more.  It is limited only by your imagination!
My journal not only includes daily tasks, but doodles and craft ideas for future posts.  Since creativity is throughout the journal, it seemed right to continue onto the front cover.  So with that in mind, I created a fun peacock cover using polymer clay.
And I am including a free pattern for you!
For this project I used:
8 oz. Polymer Clay (Black)
Laser Cut Wood Birdcage
Powdered Pigments
E6000 Craft Glue
Flat Back Rhinestones
Sculpey Glaze- Satin Finish
Soften the polymer clay in your hands and then roll it out on a flat surface about 1/4″ thick.  Use a ruler and knife to cut to the size of your book cover.  (Make it about a little smaller than your cover to allow for easy opening of your journal).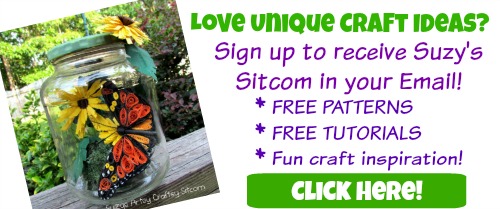 Place the flat piece of clay onto a piece of aluminum foil.  Use a brush or your finger to add the powdered pigments to the clay, creating the background colors.  I used bright gold and blue, mixing in the middle for a bit of movement.