Wrap yarn all the way to the should area, and tack to the back with white glue.  Cut a 1/4″ x 7″ piece of corrugated cardboard.  Apply white glue to both sides and wrap with yarn.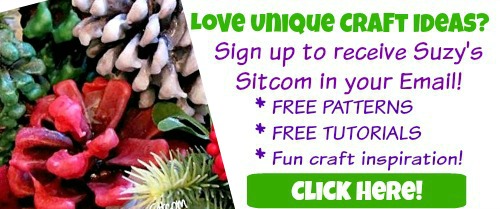 Use the low temp hot glue to glue the arms to the back of the angel.
The final yarn wrap starts at the base of the neck and works down, covering the arms in the back and draping down in the front.  Simply add white glue to the areas and wrap the yarn, ending in the back.
Because we want our angel to have a decent complexion, it is necessary to apply Smooth Finish onto the styrofoam ball. Spread on in a relatively thin layer and allow to dry for about 24 hours.
Once dry, sand the face with a small piece of sandpaper.  (Unless you don't mind your angel looking like she had a bad few years of puberty).  Glue the battery operated tealight to the angel's tummy and glue the hands to it using hot glue. Glue the base of the tube onto a candle mirror.