Using the pattern as a guide, begin painting in the features.  Be sure the paint the handles complimentary colors.
Create the expressions that you would like using a fine brush and bright colors.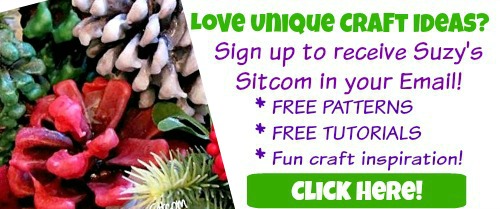 Use a fine tip marker to complete any outlining in the eyes and teeth.
For the hair, cut a 3″ x 2″ piece of felt.  Cut in fringes as shown above.  The beards are 1″ x 2″ pieces of felt cut in fringes.
You can create curls by adding a drop of glue and curling up the individual strips of fringe.
The final touch is to add gemstones, ribbons and any other decorative pieces that will add to their individuality!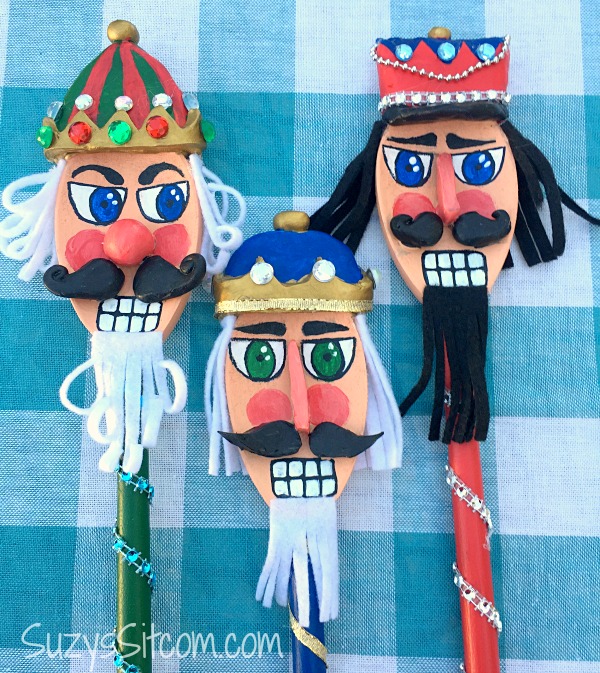 These cute Jar O' Nutcracker spoons make a great gift!  You can add them to a wrapped package, hang them from a tree or simply display them in their own Jar!
Create something unique and colorful for the holidays!
Are you new to the Sitcom?  Be sure to check out my Frequently Asked Questions Page!
For over 2000 more tutorials and recipes for all ages, be sure to visit my Tutorial Page!