Create beautiful wax covered pine cone gift baskets for just pennies!  They make great decorations for the home, and are even useful as fireplace fire starters in the winter!  You can make them in a multitude of colors to match any decor.
Yes, but I want something cute on the table. Formal is nice, but we are anything but a formal family. Besides, it gives me another craft project to do. And you know how I like me some crafts. So I created these easy to make edible snow globe place settings!
With the abundance of Georgia pinecones, it seemed that I needed to find other uses for them.  There is nothing better than free craft supplies and the pinecone has a beautiful rustic look that goes well with my decor.  I also have a tutorial on how to clean and scent pinecones!   Here, I show you how to make them into an awesome lighted Christmas tree centerpiece.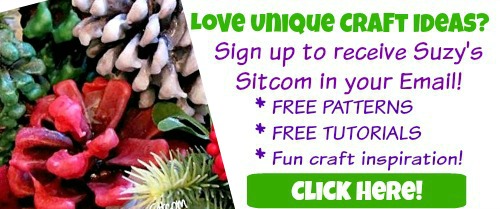 Create cute angel name tags with macaroni!  Loved making macaroni decorations as a child?  This takes it to a whole new level! These little angels make great name tags or place settings for your holiday table!