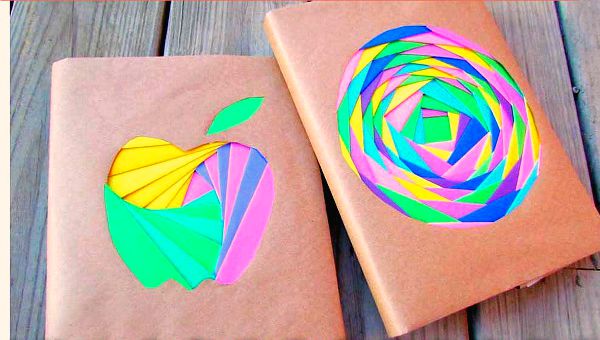 Remember the book covers that you used to make from a grocery bag? I decided to use a technique called Iris Folding with bright colored papers to make those boring bookcovers exciting.  This tutorial includes several free downloadable Iris Folding patterns!
Are you a subscriber of Suzy's Sitcom?  Go to the MEMBERS ONLY page for the free patterns for this project!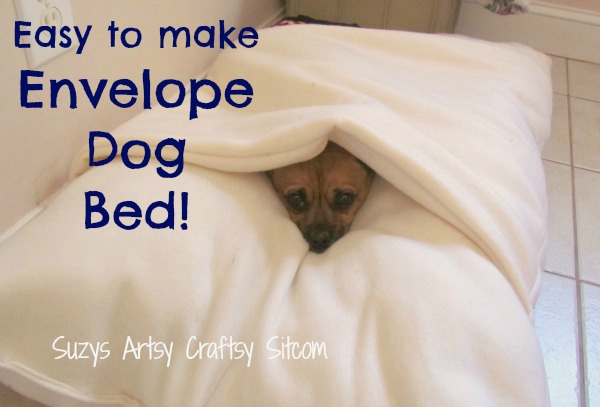 My dogs love to cuddle under the blankets.  This inspired my daughter to create a dog bed in the form of an "envelope" to keep the doggies warm and cozy on a cold winter day.  And the best part is that it only takes 3 yards of fleece to make a nice sized bed!
7. Making Batik Fabric with Crayons
As a quilter, I've always had a preference for batik fabrics. I love the vibrant colors! Well, if you have been following my blog for any time, you probably already know that I love me some color. And the idea of using a resist to block color in areas is something that I love doing with my Ukrainian eggs. So, a mix of color and resist dyeing with crayons just seemed right up my alley.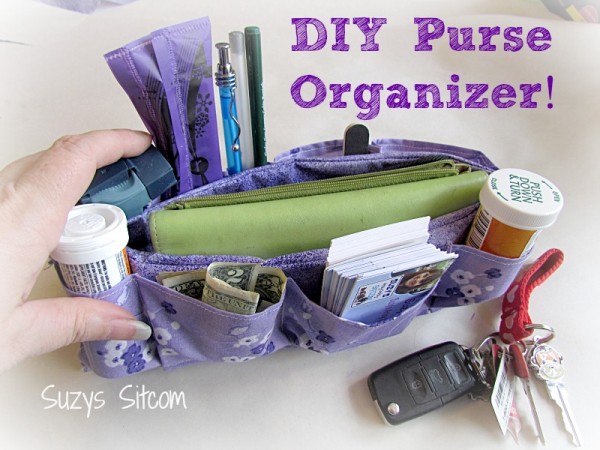 I asked my hubby to hold my purse and you would have thought that I asked him to hold a rabid ferret.  Truth be known, he rather walk across a snake ridden desert in his bare feet than touch the contents of my purse.  It's the fear of accidentally touching a feminine product (if you know what I mean).  That and the fact that my purse weighed about half a ton.  (All the better to smack a mugger with, I always say).
So… I figure it might be time to do a bit of organizing.  I grabbed some fabric and a cardboard box and created my own DIY Purse Organizer.  This is an easy DIY with great results!