This is a guest post from Callum Mundine. 
It's the Christmas season, and Pinterest is literally exploding with DIY crafts all over the place. Search for any home decor option on Pinterest, Etsy, or even Amazon, and you will likely see hundreds of  cutesy canvases decorated with lovely stencils or unique artwork – all  beautifully backlit with LED lights.
What if, instead of  dropping hundreds on seasonal decor you could make your own?
DIY crafts have come a long way in the last few years. These days it is easy to make  do-it-yourself ideas look professional without forking over the big bucks and, best of all, lighted canvas projects are easy to  start  and finish. You won't have to find unnecessary storage spaces  for half finished  artwork that "you will get around to later."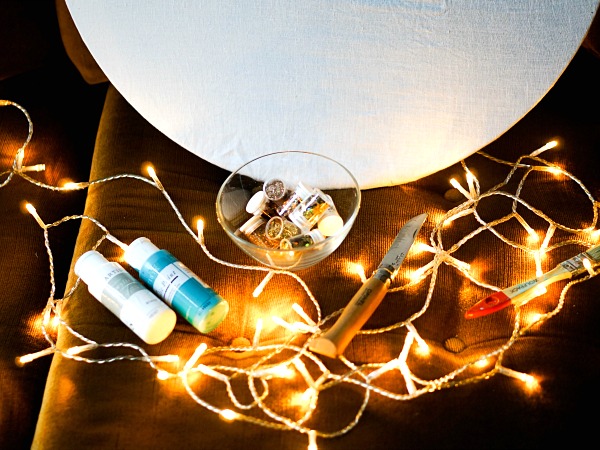 What you will need
A blank mounted canvas (For this project, we used a round canvas, but any shape will work).
One or two packages of LED lights, depending on the size of your intended project. (To make life easier, opt for battery operated lights with automatic timers.)
Acrylic paint, watercolors, or any other paint medium you like.
Paint brushes
Precision knife
tape
Optional items
You have a wide variety of options with which you can choose to decorate your canvas, including cardstock, calligraphy pens, twine, pom poms, and glitter. Get creative and put your own stamp on this project!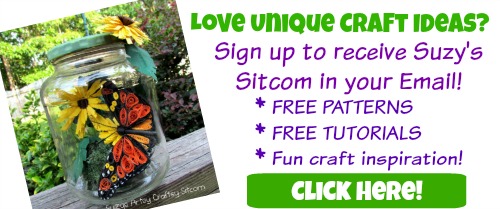 Getting started
First and foremost, create a workstation for yourself on the floor, dining room table, or the patio. You need enough room to spread out your supplies and still have elbow room to move around freely. Make sure you put down plastic tarp, rags, or old newspapers under your canvas and paints to make clean up easier. Then, set the mood with candles or upbeat music to get your creative juices flowing.
If you don't already know what you want to do, browse Google or Pinterest for inspiration. You can print out images and cut them out to trace around, or use stencils if you have them. Painting with drywall or thick layers of acrylics can give you amazing texture and add another dimension to your imagery. If you use extra elements like cardstock or twine, use mod podge to adhere it to the canvas seamlessly so you won't have to worry about pieces falling off.

When you have an idea in mind, practice on some blank paper or draw very lightly on the canvas with pencil to play around with placements and images. This is also a good time to arrange your lights to determine how they will illuminate your canvas. That way you can determine if your idea will work in harmony with the light placement, instead of sticking out like a sore thumb.
Adding the magic
It is a simple matter to light up your canvas. Once everything is dry, flip the canvas over and cut tiny slits into the fabric with a precision knife and insert the LEDs into each spot. Make sure your slits are small and tight, if they are too big, your lights will fall out.
If you accidently cut a larger incision than necessary, close it up with some tape or glue after inserting the LED. Tape your battery and timer to the bottom corner of the canvas so that it is out of the way.
That's it, you're done. All you need to do is mount your canvas on the wall or shelf, and enjoy the view! The best part about this project is that it is easy enough to recreate without much effort year-round so that you can swap out canvases in different seasons and holidays.
About The Author: Callum Mundine is the co-owner of LED World – a lighting design firm based in Sydney, Australia. He runs this business with his brother Simon. In his spare time, he enjoys creating DIY projects (like this one) using his knowledge of the lighting design industry. You can read more about him here.
Want more Wall Art Ideas?
Click on the links below!
Create Fun Wall Art with Beans!
Faux Metal Wall Art (including free patterns)
Decoupage Photo Plate Wall Art
Are you new to the Sitcom?  Be sure to check out my Frequently Asked Questions Page!
For over 200 crafty tutorials for all ages, visit my Tutorial Page!