Cold weather means that you might be inside more with a bit more time on your hands.  And I totally have a solution for you.  How about some great craft ideas to keep your mind and hands busy?  I put together 8 Fun Winter Projects that are sure to make your day a bit brighter.
Each of these projects has a cool winter theme.  From crochet to painting, to soap making, to sewing, there are some unique ideas here. Grab some supplies and make something amazing!
In honor of the winter season, I created a Winter Fairy pattern.  I used the pattern to create this metal embossed Winter Fairy out of a couple disposable aluminum cookie sheets, similar to how I made the Enchanted Fish, and the Sleeping Mermaid.  It is a simple process and the 3D results are definitely a conversation piece.   Don't miss this free pattern!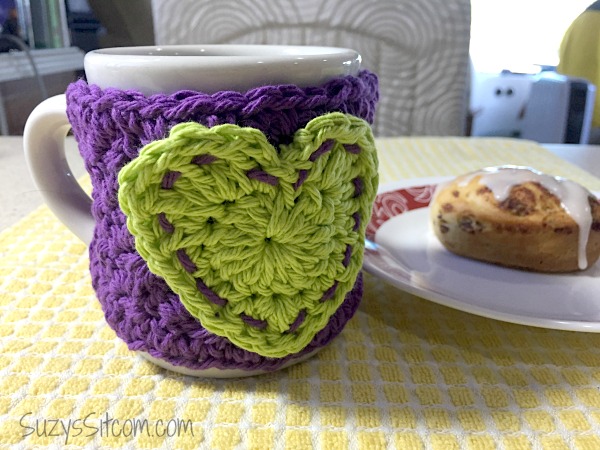 Cold weather means that I love to come home to a warm cup of tea.  Drinking tea is not only warm and cozy, but it soothes the soul, invites conversation and makes memories.
With tea as the inspiration, I created a free mug cozy crochet pattern.  After all, its the least I could do for my plain old tea mug.  Wouldn't you say?  This pattern whips up quickly and is a great starter project for a beginning crocheter!
What is more appropriate for this time of year than a little bit of snowflake bling?  This craft idea occurred to me the other day when I was trying to come up with a snowflake themed centerpiece for my table.  Yep, I really need to get a life.  But humor me here.
And that is what my husband did as we looked for the perfect smooth river rocks at the Home Depot.  I have to give him credit.  He doesn't bother to even question me anymore.  River rock I wanted, and river rock I got.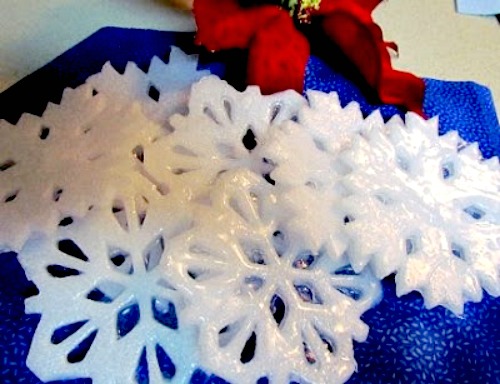 Easy to make single use soaps made with melt and pour soap!  This easy project takes just and afternoon.  These little soaps are perfect to keep in your purse for when you just need a bit of soap!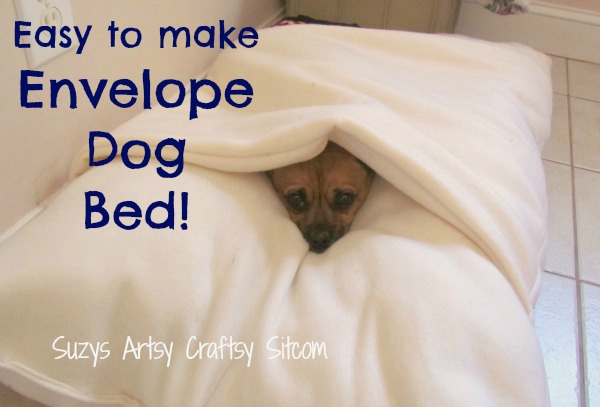 Dog beds are quite popular in my house.  I have two little dogs, Faith and Ralph, who both enjoy not only the comfort of their own dog bed, but both have a thing about wanting to be under blankets.  Over a year ago, my daughter made an "envelope" style dog bed for Ralph that has both a blanket and a pillow attached.  He absolutely loves that bed.   Want to know how to make one?  Click here for the pattern!
The Vintage Ripple Fan Pattern comes from one of my old crochet magazines.  I updated the pattern just a bit and am in the process of making a brightly colored scarf with it.  And while I was at it, I even dabbled a bit in the field of videos and created a video to demonstrate the Double Triple Crochet stitches that are used in the fans of this pattern. Click here for the free pattern and instructions!
Make something beautiful!
Are you new to the Sitcom?  Be sure to check out my Frequently Asked Questions Page!
For over 200 crafty tutorials for all ages, visit my Tutorial Page!