The final block of my new quilt pattern, Grandma's Garden, called Onion!   This final installment includes not only the onion block, but the assembly and finishing instructions for Grandma's Garden.  This sew along is now over. This pattern is now available in my shop.
Grandma's Garden was inspired by vintage seed packets.  My designs are always influenced by my travels. Lately, our travels have included jobs in agriculture such as the sugar beet harvest and greenhouse work. This unique and beautiful quilt features many of our favorite veggies as remembered from those pretty seed packets from many years ago.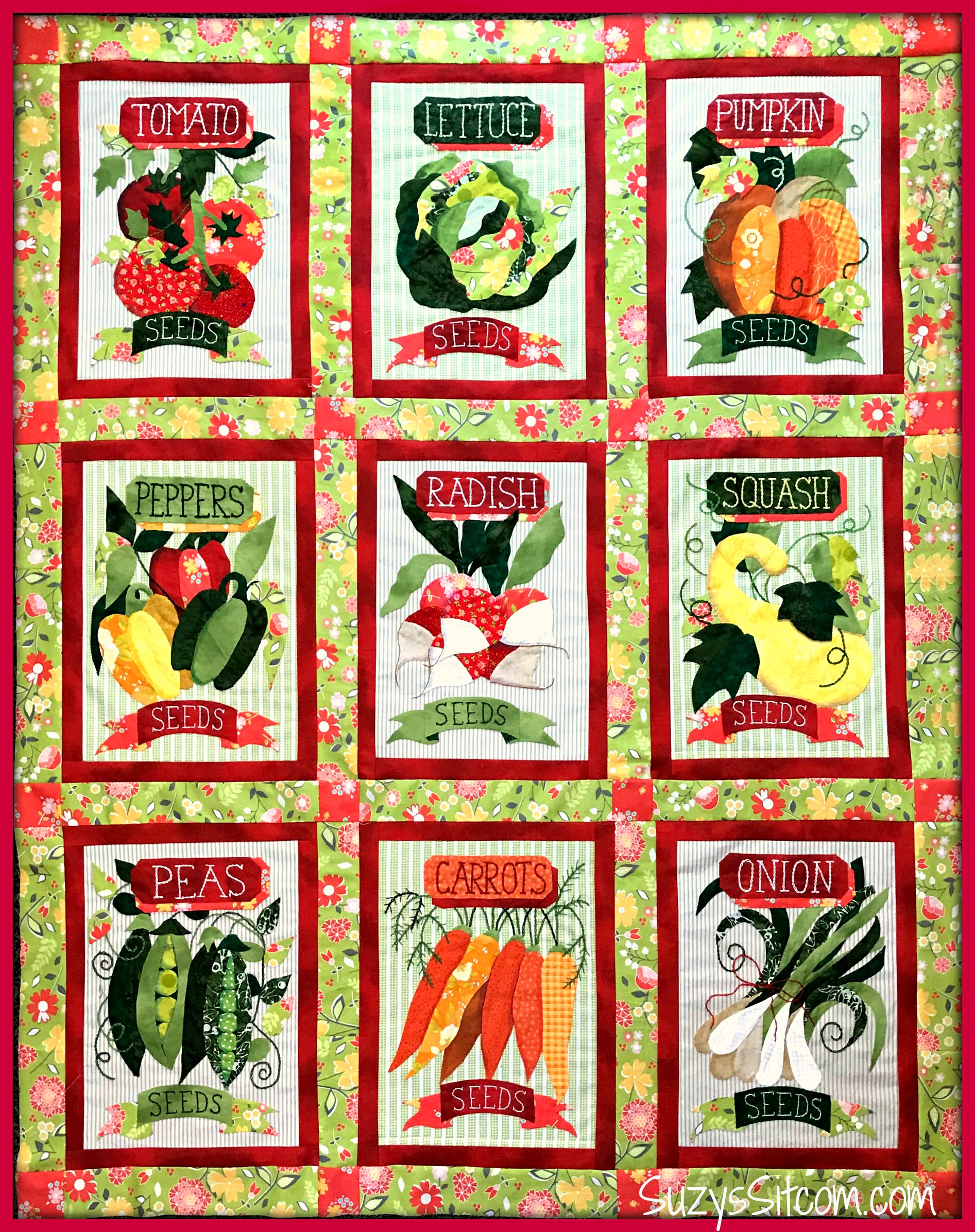 Grandma's Garden was created with traditional applique, with touches of embroidery for embellishments.  Of course, it can easily be done in fused applique or even with blended wool felt!
Grandma's Garden was featured as a sew-along in 2019.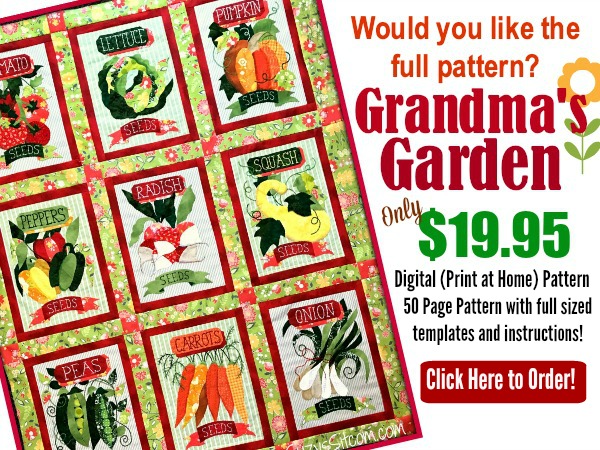 Fabric Requirements
For more info on amounts of fabric needed and some beginning tips on how each block is created, be sure to click on the link below! Grandmas Garden Fabric Requirements
Previous Grandma's Garden Blocks
Ready to start a beautiful heirloom quilt?  Stay tuned!
Create something amazing and be sure to share it with us!  I'd love to see what you come up with!